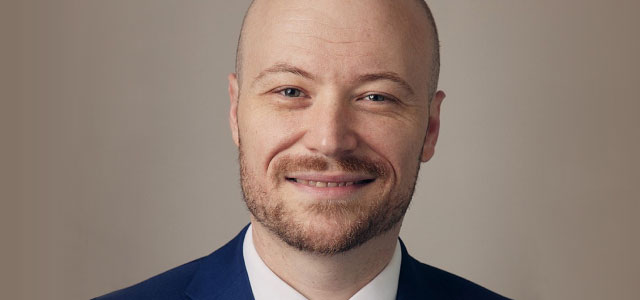 Prince William County Public School's Adam Russo, director of school food and nutrition services, will serve on the newly formed Task Force on Culturally Inclusive School Meals and Calendars. This statewide task force formed by Governor Ralph Northam will focus on identifying best practices for implementing culturally and religiously inclusive school calendars and serving school meals that accommodate more dietary restrictions.
"When our school environments reflect the history, values, cultures, and traditions of the communities they serve, our students are better positioned to learn and thrive," said Governor Northam.
The task force is comprised of a wide variety of stakeholders from across the state and will be divided into two subcommittees. Russo will serve on the subcommittee that will focus on developing recommendations on how to offer additional school meal options to accommodate the increasingly more diverse population in the state. Northam has asked the task force to "explore how school nutrition programs can ensure students have access to meals that suit their dietary constraints to honor their cultural practices."
When asked about his role on the task force, Russo stated, "PWCS is one of the most diverse school divisions in the country and to respect that diversity through food is something that is incredibly close to my heart. I am hopeful that the aspirational recommendations we make to the Governor will make impactful policy changes throughout the Commonwealth to support this important work."
The second subcommittee will be responsible for exploring best practices in the implementation of culturally inclusive school calendars. Atif Qarni, secretary of education, chaired the first meeting of the task force in late May. Qarni said, "This Task Force will provide recommendations to school divisions and higher education institutions that are seeking to expand meal offerings and recognize important religious and cultural holidays such as Eid al-Fitr, Ash Wednesday, Lunar New Year, Yom Kippur, Diwali, and other days that may not be acknowledged on school calendars but bear significant cultural importance to many students in our classrooms."
The task force will meet regularly through June and July to identify best practices and form recommendations and will present their recommendations to stakeholders in August 2021.