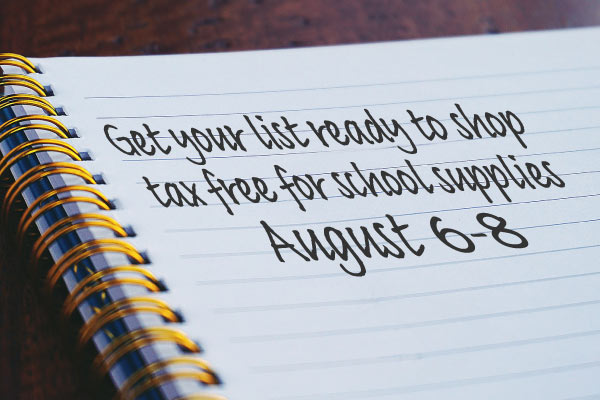 It's not too early to think about stocking up on back-to-school necessities. In fact, you are just in time to take advantage of Virginia's three-day sales tax holiday to score some great bargains. On Friday, August 6, through Sunday, August 8, 2021 you will have the opportunity to purchase school supplies, selling for $20 or less per item and articles of clothing and footwear, selling for $100 or less per item without paying sales tax. The savings are available for online and in-store purchases. 
Families are encouraged to take advantage of these savings to prepare their students for the upcoming school year. If you have not received it, check your school's website or contact your child's school for the 2021-22 supply list. 
For more information about the Virginia Sales Tax Holiday, visit the 
Virginia Department of Taxation Sales Tax Holiday webpage
.