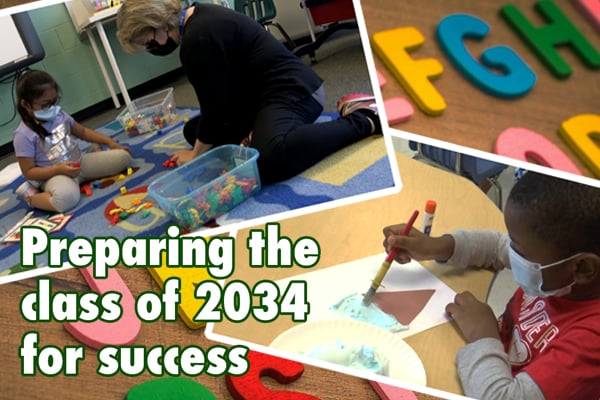 Raising a hand to speak, properly standing in line, and working cooperatively with others are all fundamental parts of a well-organized and functional classroom environment. At Loch Lomond Elementary School, the kindergarten readiness program offers rising kindergarteners three weeks of half-day instruction to build foundational skills such as these, so they can be successful from the very start of their academic careers.

"I think it's a good opportunity for preschoolers who didn't get a chance to go to preschool because of COVID-19," shared Amber, parent of a student attending the program. "I'm really glad and hopeful that my son will do well." 

At Yorkshire Elementary School, the rising kindergarten program offers students similar benefits. During the summer, the kindergarteners in the program familiarized themselves with the school building and met classmates and teachers.
Watch videos of the kindergarten readiness programs at Loch Lomond and Yorkshire Elementary Schools.