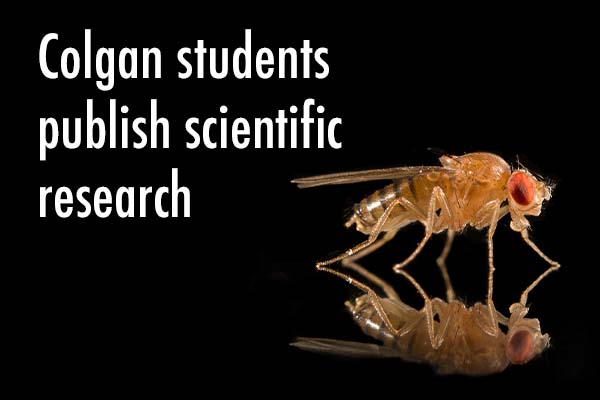 Not ones to rest on their laurels, Charles J. Colgan Sr. High School students Tony Bright, Arman Lateef, and Gabriel Ralston, have built on their science fair success to have their research published in the Pre-Collegiate Health Review. The trio first participated in, and won first place at, the Prince William County Science Fair and the Virginia Junior Academy of Science (VJAS) with their project testing the protective qualities of facemasks against pollution. Some of the judges at VJAS were so impressed with their research that it was suggested the students consider submitting to a journal for publication.

The three have worked as a team on many projects over the years, including robotics, science fair, and other competitions. "The experience of conducting the experiment as well as entering fairs was incredibly fun," said Ralston. "It is amazing that we have been able to publish our work."

Lateef explained how the project originated. "As an asthma sufferer, I am very aware of the effects of environmental pollution and its impact on health. When I visited my family in India, I was stunned by the poor air quality. I saw many people wearing masks and wondered how effective these were. I knew that between the three of us we had enough expertise to design a project to answer this question. So, we engineered a chamber to simulate a real polluted environment and used fruit flies as an animal model to study the impact of inhaled particulate matter on lifespan and fertility."

Publishing in a prestigious journal allowed the students to share their research with other scientists to possibly influence future studies on the effects of pollution on humans. "We were able to show the use of common facemasks and share how well those actually protect the body from pollutants. Overall, this project was a very informative journey which we hope will provide insight on the effects of pollution," said Bright.

Publishing in a prestigious journal allowed the team to share their research with other scientists. The team plans to continue their research and advocacy efforts with regard to environmental health. Please visit their organization website: Healthy Environments Advance Life or HEAL . They hope to engage and educate young students on how the environment affects human life.