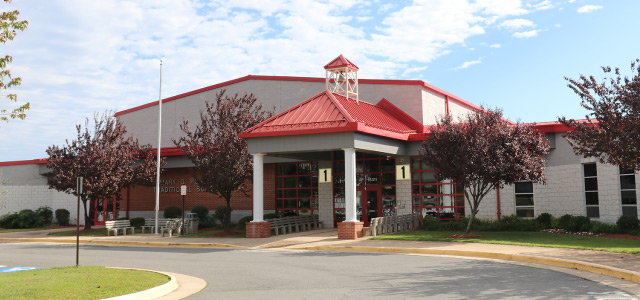 The U.S. Department of Education has named Mary G. Porter Traditional School a 2021 National Blue Ribbon School (NBRS). Porter Traditional School is one of only 325 schools across the nation, and one of seven in Virginia, to be awarded the 2021 designation as a National Blue Ribbon School. The annual NBRS program recognizes private and public schools for exemplary high performance, turn-around stories, and closing subgroup achievement gaps.
"I am exceptionally proud of Porter Traditional School being named a National Blue Ribbon School," said Superintendent of Schools Dr. LaTanya D. McDade. "This award recognizes the commitment of the Porter Traditional staff to deliver an exceptional educational experience for every child. As a highly diverse school, they have demonstrated authentic community engagement where every family feels welcome and engaged in their student's success."
U.S. Secretary of Education Miguel Cardona announced this year's Blue Ribbon Schools today, commending the honorees for finding "creative ways to engage, care for, protect, and teach our children" during these unprecedented circumstances.
"We are so excited for our students, our staff, and our parents to be recognized as a U.S. Department of Education National Blue Ribbon School," shared Kaitlyn Engelmeier Foor, principal of Porter. "This is truly a remarkable recognition for all of their hard work and dedication in working collaboratively to create the best learning environment for our students to achieve their personal best!"
Porter is one of two traditional schools in PWCS. Students attend by choice, rather than by geographic assignment.
According to the Porter Traditional School National Blue Ribbon Profile, the school has over 35 documented languages represented and "thrives on celebrating their diverse community."
The National Blue Ribbon Schools Program is in its 39th year and has bestowed approximately 10,000 awards to more than 9,000 schools, according to a news release.