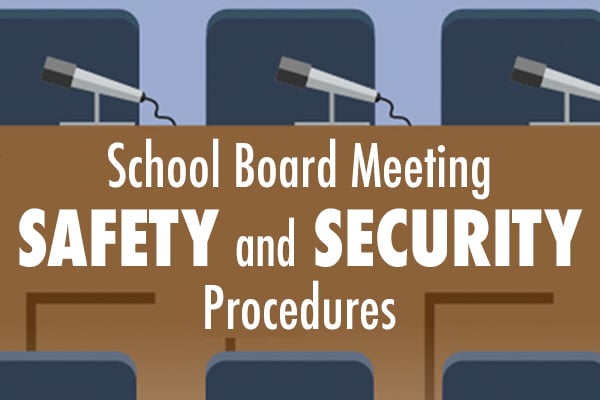 In order to ensure public safety and health, the following procedures are in effect for all School Board Meetings held at the Kelly Leadership Center:
Seating capacity requirements will be enforced for social distancing.
All bags are subject to search, a bag check area will be in front of Kelly Leadership Center.
Masks are required for entry and will be provided at the bag check area if needed.
Attendees refusing to wear a mask, without a medical or religious exemption, will be asked to leave the building by PWCS security.
PWCS security will control access to the meeting room to the noted capacity.
If an attendee leaves the meeting room for any reason, seats will be filled with those waiting.
Overflow capacity will be directed to the atrium where the meeting will be broadcast.
Once overall capacity is reached, additional attendees will not be permitted into the building.
If the meeting room is at capacity, citizen comment speakers in the atrium will be allowed to enter the meeting room when called and must leave the meeting room after speaking.
Proper decorum will be expected of all attendees. Those not following guidelines or adhering to procedures may be asked to leave the building.
No signs, posters, placards, banners, or like objects shall be permitted in the School Board's meeting room during any School Board meeting, hearing, or town hall, except when part of a PWCS-approved student presentation and only where such signs, posters, placards, banners, or like objects do not obstruct the view of others or pose a threat to the orderly conduct of the meeting and the safety of others.
Speakers shall respect the privilege extended by the School Board by using commonly accepted rules of courtesy, respect, civility, and decorum. The use of obscenity or defamation is strictly prohibited and shall be ruled out of order.