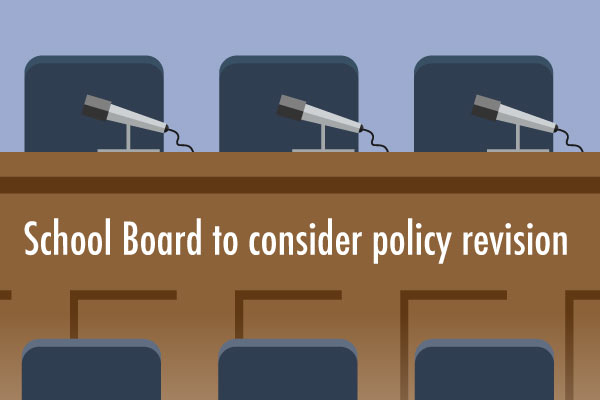 The Virginia Human Rights Act passed by the General Assembly earlier this year requires that the policies of educational institutions, including Prince William County Public Schools (PWCS), safeguard all individuals within the Commonwealth from unlawful discrimination because of race, color, religion, national origin, sex, pregnancy, childbirth or related medical conditions, age, marital status, sexual orientation, gender identity, military status, or disability in places of public accommodation, including educational institutions.
PWCS is committed to ensuring a safe and welcoming environment for every student, family, and employee. The purpose of School Division policies addressing nondiscrimination is to ensure that all PWCS students have access to our educational programs and facilities so they can learn, graduate, and have successful futures. The update to Policy 738 ensures that all PWCS policy statements pertaining to nondiscrimination are consistent with state law.
School Board members are required by Virginia law to ensure that all laws applicable to schools are enforced and observed, including those protecting the rights of students from military families, students who may become pregnant, and students' gender identity. Last school year, the School Board voted to update two of its other nondiscrimination policies to prohibit discrimination on the basis of sexual orientation and gender identity.
The Gloucester County School Board v Grimm decision has made it clear that any public school that denies a transgender student the right to access its school programs and facilities consistent with the student's gender identity is engaging in discrimination on the basis of sex in violation of Title IX and the Equal Protection clause of the U.S. Constitution. That is the law in Virginia.
The policy also makes clear that PWCS is required by state law to implement VDOE's Model Policies for Treatment of Transgender Students in Virginia's Public Schools. School divisions that do not follow state and federal law to ensure protections for transgender students face serious legal and financial consequences.
PWCS Regulation 738-5, "Treatment of Transgender and Gender Nonconforming Students," has been in place since June of 2021. PWCS administration is studying that regulation in response to feedback from staff and community members. Based upon that additional review, the regulation will be re-issued with the goal of addressing concerns raised while also ensuring alignment with the VDOE Model Policies for Treatment of Transgender Students in Virginia's Public Schools. Training for staff will be delivered this school year.