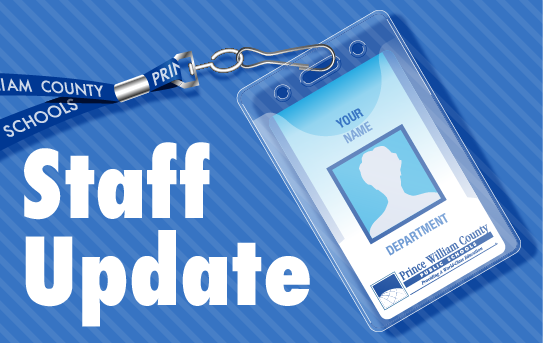 Congratulations to the following on their appointments:
Kathleen Addison, supervisor of budget, who served as the acting director of financial services for the past 11 months, has been promoted to the position of budget director in the Office of Financial Services.
Dr. Andy Jacks, principal of Ashland Elementary School, has been appointed principal of The Nokesville School.
Amanda (Mandy) Livings, currently EL program specialist, has accepted the coordinator of English language arts position in the Office of Student Learning.
Vivian Calkins-McGettigan has joined the Office of Financial Services as director of financial services. McGettigan most recently served as deputy county administrator and chief financial officer for the government of York County, Virginia. She also served as chief internal auditor of PWCS from 2010-13.
Tyese Singleton, previously a third-grade teacher at Occoquan Elementary School, has been appointed assistant principal at Minnieville Elementary School.