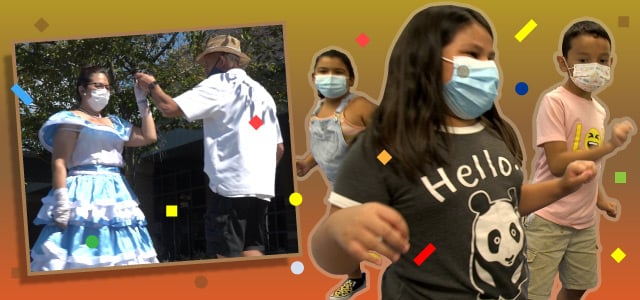 Music and dance are in the air in celebration of Hispanic Heritage Month. Students at Marumsco Hills and Mary Williams Elementary Schools are learning traditional dances from Hispanic countries.
Darianella Baret, elementary English to speakers of other languages (ESOL) teacher, shares her love of salsa dancing by introducing her students to the queen of salsa, Celia Cruz. Baret, a former ESOL student herself, became a teacher because of the impact her ESOL teacher had on her as a student.
"Here at Marumsco Hills more than half of our student population comes from a Hispanic background" shares Baret. "I think it's very important that they see people who look like them, speak like them, and act like them being celebrated."
At Mary Williams Elementary, teachers from abroad shared traditional dances from their countries with the students. Gabriela Rodriguez is a Participate Learning teacher from Mexico with roots in the Dominican Republic, where bachata originated. Rodriguez led the students in a bachata dance lesson, while Leticia Paladines, a Participate Learning teacher from Ecuador, taught pasacalle, a folk dance from her country.
"For my students here at Mary Williams Elementary, it's important to know that outside of the United States there are many people that have culture, that have a lot of heritage and stories that they can learn from," said Paladines.
Participate Learning is a global education program that connects educators from abroad with teaching opportunities in the United States. Rodriguez has found the Participate program beneficial. "I can come here and share my experience, but mostly learn about the different techniques and strategies of these amazing teachers that you have here in Prince William County," she shared.