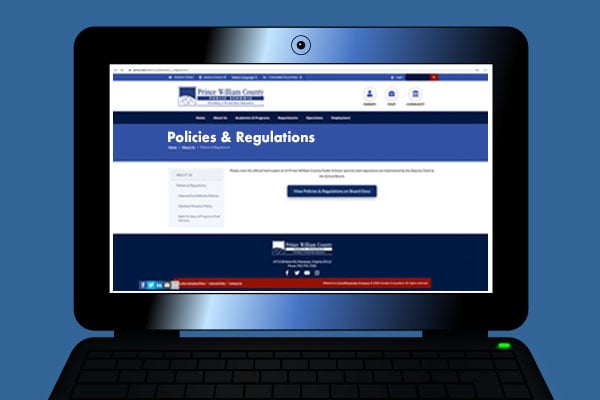 From cell phones to dress codes, and homework to field trips, check out School Division regulations if you have questions.
All the policies and regulations of Prince William County Public Schools (PWCS) are available on the School Division website, www.pwcs.edu. They can be found from the homepage by choosing the "Policies & Regulations" link under "About Us." Paper copies of PWCS policies and regulations are also kept in the School Board Clerk's Office located in the Edward L. Kelly Leadership Center, 14715 Bristow Road, Manassas, Virginia.
One of the primary functions of the Prince William County School Board is the development of policies for the operation of the School Division. These policies cover instruction, administration, personnel, students, and other areas.