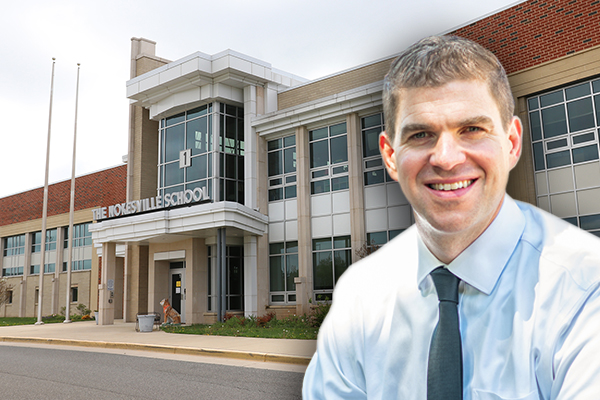 Prince William County Public Schools (PWCS) has named Dr. Andrew M. Jacks, as the principal of The Nokesville School. Dr. Jacks will take over for Eric Worcester, who was previously named supervisor of talent, growth, and development in the PWCS Office of Professional Learning.
Dr. Jacks has served as the principal at Ashland Elementary School since 2010, and prior to that as an assistant principal at Buckland Mills Elementary School since 2006. He started his teaching career in PWCS in 2001 as a fifth-grade teacher at Kilby Elementary School.
"I'm really excited to join and serve The Nokesville School community," shared Dr. Jacks. "I will work hard to ensure that every single child makes progress and has the success and support they need in school. I will also continue to connect and grow positive relationships within the school team and with families. I can't thank the Ashland Elementary School community enough for helping me to grow as a leader and as a person during my tenure."
Dr. Jacks earned his bachelor's degree in elementary education and early childhood development from Grove City College, his master's degree in educational leadership and supervision from George Mason University, and his doctoral degree in educational leadership and policy studies from Virginia Polytechnic Institute and State University. Along with these credentials, Jacks boasts many educational and leadership accolades, which include leading Ashland Elementary to receive the School of Excellence Award year after year, being named National Distinguished Principal by the National Association of Elementary School Principals in 2018, and greatly improving student performance under his leadership at Ashland Elementary.