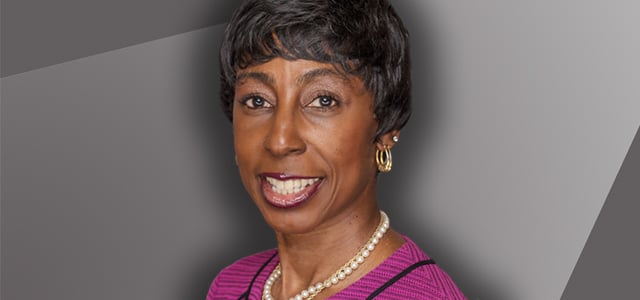 The Virginia Council on Economic Education (VCEE) has selected Schenell Agee, supervisor of Library Media Programs and Research for Prince William County Public Schools (PWCS), as the 2021 Virginia Outstanding Economic Educator of the Year. Agee is recognized as a strong proponent of equitable access to high-quality materials for student learning and literacy and for her efforts in advancing economics and personal finance education through reading. Agee will receive a $1,000 award at a ceremony to be held virtually in December and have an opportunity to share her thoughts about the value of economics and personal finance education for students.
VCEE supports a network of Centers for Economic Education across Virginia, including the George Mason University Center for Economic Education and the James Madison University Center for Economic Education. Through Agee's leadership and advocacy, PWCS librarians and educators have regular access to training and resources for bringing economics concepts and good financial decision-making skills to students at all school levels. Some of these options include training on the Reading Makes Cents program for grades K-5 and the Stock Market Game for grades 4-12. PWCS librarians had the highest participation in the Reading Makes Cents program for the last several years. Two schools won for having the highest participation rate in each of the seven regions and received $500 worth of financial literacy books for their school libraries. This past year, Agee was chosen as part of a taskforce that will soon unveil a new program to deliver additional instructional resources and library bound books into the hands of students who have the most profound need.
O. Kate Scott, associate director for the Center for Economic Education in the Department of Economics at George Mason University, shared that Agee is a stellar representation of quality economic education throughout Northern Virginia.
"Ms. Agee is a strong advocate for her school division, a strong advocate for equitable access to high-quality material, and a strong champion for the greater good of all," said Scott. "Her dedication to the students of Prince William County, regardless of background or socioeconomic status, through her division's librarians and her innovative approach to thought leadership in the advancement of literacy, shine bright throughout our state as a beacon of excellence in education."
Agee joined PWCS in 2013. Prior to that she was school library media specialist coordinator for Manassas City Public Schools and previously held positions in Middletown, New Jersey public schools and Department of Defense Schools. She holds master's degrees in education leadership (George Mason University), library and information science (University of Southern Mississippi), and curriculum and instruction (National-Louis University, European Division), and a bachelor's in public management from Austin Peay State University.