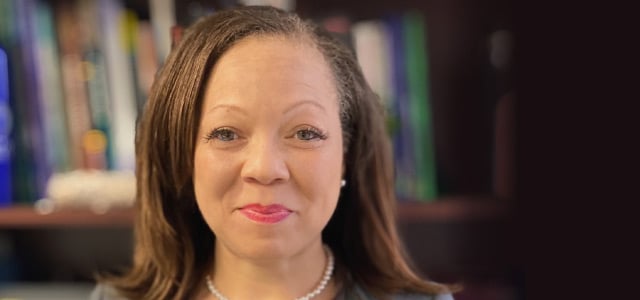 Prince William County Public Schools (PWCS) has appointed Dr. Lucretia N. Brown as Chief Equity Officer. Dr. Brown most recently served as Deputy Superintendent of Equity, Accountability, and School Improvement for Allentown School District, in Allentown, Pennsylvania.
In this role, Dr. Brown served as a member of the Superintendent's cabinet. Dr. Brown was the lead strategist on issues of equity and accountability throughout the academic, operations, and finance departments. She led the district's 1:1 initiative, established the Office of School Improvement, and oversaw Title I funding.
As Chief Equity Officer for PWCS, Dr. Brown will serve as a member of the Executive Cabinet and will provide innovative leadership and management oversight to promote, champion, and sustain educational equity and an inclusive environment. This position is responsible for developing and implementing short- and long-term equity goals that support the Division's mission, vision, and four-year strategic plan.
Dr. Brown will lead the Division's equity efforts and sustain a culture of equity and inclusion for all students to eliminate the disproportionality between students' groups within the highest and lowest achievement categories. Dr. Brown will plan, organize, and direct initiatives related to diversity, equity, and outreach; provide leadership to increase effectiveness in promoting equity and inclusion divisionwide; develop and implement the Division's equity plan, and serve as the division's leader for equity goals.
Prior to serving as Deputy Superintendent of Equity, Accountability, and School Improvement, Dr. Brown served Allentown School District as Assistant Superintendent of Equity and Accountability, Director of Equity, and District Equity Coordinator. Before Allentown School District, she held roles with Reading School District, Montgomery County Community College, among others, as well as serving as an independent consultant.
Dr. Brown holds a Ph.D. in Leadership with a concentration in education from Alvernia University, as well as a M.A. in Urban Education from Alvernia College, and a B.A. in Legal Studies from the University of Pittsburgh.
Dr. Brown will begin her new role November 15, 2021.