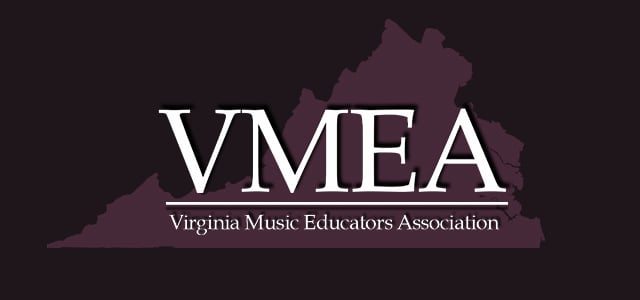 Thirty-eight Prince William County Public Schools (PWCS) students have been selected to take part in the 2021
Virginia Music Educators Association (VMEA)
Honors Choir. These students will perform at the VMEA annual conference on Saturday, November 20, 2021.
To be selected to perform in this choir, students go through an extremely rigorous process, competing against the top high school vocal talent in Virginia.
"We are pleased to see a record number of students from Prince William County qualify for VMEA Honors Choir this year," said Dr. Ed Stephenson, supervisor of the arts in PWCS. "This success is a testament to the skill and dedication of our choral teachers and students."
In addition, the Battlefield High School Bel Canto Select Women's Choir, under the direction of Douglas M. Burney, will be recording a piece to be played at the VMEA conference.
Congratulations to the students representing PWCS in the VMEA Honors Choir.
Battlefield High School
Spencer Briggs, Alto 2
Alaina Cerven, Soprano 2
Caden Ramsey, Tenor 2, first alternate
Roman Rossi, Bass 1
Brentsville District High School
Anna Monfort, Soprano 2
Charles J. Colgan Sr. High School
Kylie Andrews, Soprano 2
Emma Balfanz, Soprano 2, third alternate
Emma Brazier, Soprano 2
Zaria Calloway, Soprano 2, second alternate
Edwin Dogan II, Tenor 2
Josh Goodwin, Bass 1
Kesa Hamner, Soprano 2
Aaron Islam, Bass 2
Brandon Kelly, Bass 2
Sophie Osmani, Soprano 1
Emily Staton, Alto 1
Mogale Stewart, Soprano 2
Cole Thomsen, Tenor 2
Forest Park High School
Malcom Beckwith-Bowling, Bass 2, first alternate
Susannah Dietrichson, Alto 1, first alternate
Gabe Fulton, Bass 1
Zach Fulton, Bass 2
Damarias Guzman, Alto 2
C.D. Hylton High School
Jamisyn Drunkenbrod, Tenor 1
Osbourn Park High School
Hiya Barai, Alto 1
Adam Schubert, Bass 2
Hermela Tadesse, Soprano 2
Olivia Wilson, Alto 2
Patriot High School
Danielle Bailey, Soprano 2
Robert Esplana, Bass 1
Olivia Kremer, Soprano 2
Anabella Pena, Alto 2
Gabriella Reynolds, Soprano 1
Unity Reed High School
Cindy Fu, Soprano 2
Woodbridge High School
Renato Econa, Bass 2, third alternate
Charlotte Flynn, Alto 2
Kori Jones, Alto 2
Caroline Rogers, Alto 2, first alternate