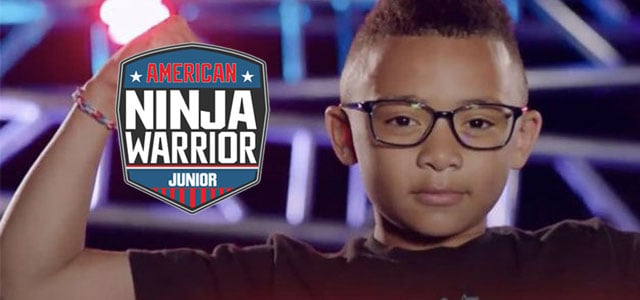 From South Carolina to Los Angeles, River Oaks Elementary School fifth grader Gabriel Holder has conquered many challenges, or challenging athletic obstacle courses that is. At 7, PWCS shared his aspirations to become an American Ninja Warrior when he made the team at his ninja gym and had the opportunity to train with a top professional ninja racing group and with American Ninja Warrior Jamie Rahn. Now at 10, Holder travels an hour and a half to practice at a ninja gym three times a week and has competed all over the U.S.

Earlier this year, Gabriel was selected to compete on Season 3 of American Ninja Warrior Junior. He submitted his application, and, out of over 12,000 applicants, was one of only 96 chosen (32 per age group). With a September episode already under his belt, Gabriel, nicknamed the Math Ninja because of his love for mathematics, secured his place to compete again today, Thursday, November 18. New episodes drop every Thursday on the Peacock TV app. You can also follow his exploits on his Instagram page.

"The weeks leading up to the show were teaching me how to keep myself calm," said Gabriel. "I was really nervous even though I didn't show it much. When you do ninja, you're going to fail sometimes, so when l fail, l just get back up and keep going. I try to use this skill in life. If something happens, l might feel sad about it, but l will always push through."
Congratulations, Gabriel, and best of luck!