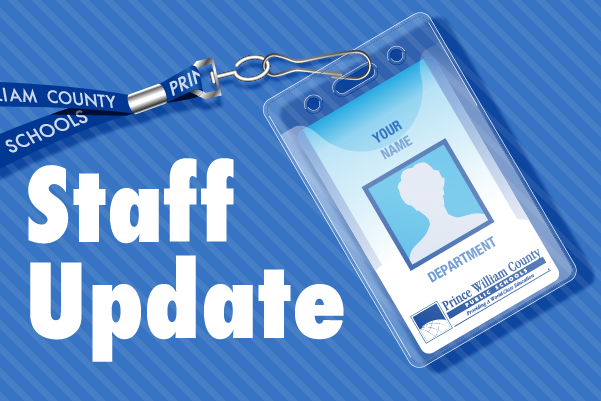 Congratulations to the following on their appointments:
Kenneth Harkins, currently a language arts teacher at Saunders Middle School, has accepted the administrative intern position at Springwoods Elementary School.
Anna Houseworth, currently assistant principal at Signal Hill Elementary School, has been named principal at Ashland Elementary School.
Colleen Keener has joined the Finance Department as the supervisor of purchasing. Keener most recently served as the chief procurement officer and purchasing agent for the City of Manassas.