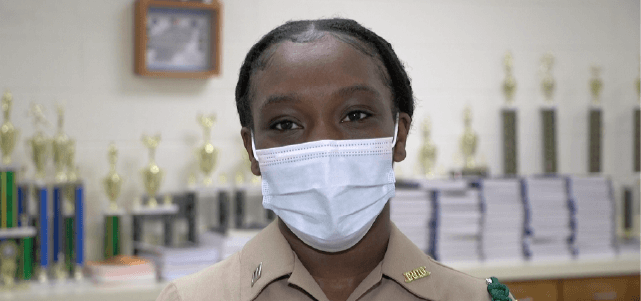 Congratulations to Samantha Boadu, a senior at Potomac High School, who is one of only 20 Navy and Marine Junior Reserve Officer Training Corps (JROTC) cadets in the nation selected during a highly competitive board process for the 2022 Commander, Naval Air Force Private Pilot Scholarship Program (CNAF Flight Academy). The CNAF Flight Academy is an eight-week, fully funded program conducted at partnering universities nationwide. Upon successful completion, students are awarded a Private Pilot's Certification.
Hear from Samantha, as she shares how her Potomac High JROTC program, and this opportunity have set her up for a successful career in the field of aviation.
The CNAF Flight Academy is intended to inspire and encourage high school students of diverse backgrounds to pursue aviation-centric careers
Honorable mentions go out to Osbourn Park High School's Navy JROTC, Ion Ciobanu, and Gar-Field High School's MCJROTC, Emma Canales, who were selected as alternates.