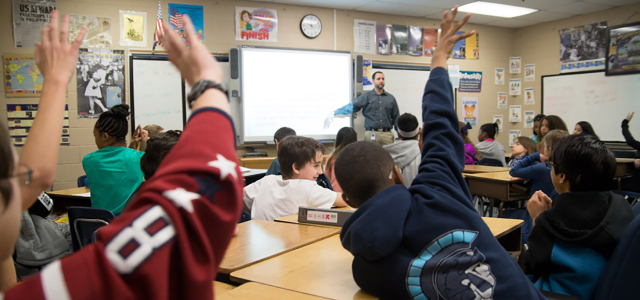 As a reminder, the survey on the new strategic plan will close February 2. See information previously communicated below:
Letter from the Superintendent
Dear PWCS Families, Employees, and Community,
As our calendar year comes to a close, I would like to express my appreciation for the warm welcome I have received since becoming your Superintendent on July 1. In my first 100 days, I had the pleasure of stopping by all 100 schools and centers, in addition to visiting with our students attending Thomas Jefferson High School for Science and Technology in Fairfax. These visits made it clear that our educators are sincerely dedicated to providing a meaningful education to our students in a safe and positive climate. The resiliency of our staff, students, and families during a global pandemic is truly admirable.
As we look ahead to 2022, I am excited to launch a bold and ambitious vision for Prince William County Public Schools - Vision 2025 Launching Thriving Futures. We engaged more than 4,000 stakeholders in shaping this plan. This included parents, students, teachers, administrators, and community leaders.
The vision of PWCS is for every student to graduate on time with the knowledge, skills, and habits of mind to create a thriving future for themselves and their communities. The strategic plan is grounded in our core values and driven by the tenets of our Profile of a Graduate that defines the qualities we expect in every graduate for them to prosper beyond PWCS.
Our strategic plan is focused on delivering results toward measurable goals in four key commitments. The first commitment is Learning and Achievement for All. In PWCS, we will prioritize access to excellence and equity in educational opportunities, ensuring that every student is met with high-expectations and has a fair chance to succeed. This is the heart of our plan. These goals center on measurable academic progress for every student and ensure that success continues beyond graduation.
Our second commitment is a Positive Culture and Climate, which ensures all students are educated in environments that are inclusive, safe, and supportive, not just physically, but also socially and emotionally. We want to ensure all students and staff are empowered and have a sense of belonging. The goals in this area focus on improved student and employee well-being and satisfaction.
Our third commitment is Family and Community Engagement. We will prioritize engaging our families as authentic partners in education, improving two-way communication, and removing communication barriers to build trusting relationships. We want to strengthen our partnerships with local businesses, trade unions, and community agencies to best support our students' career aspirations. For this commitment, our goal is to ensure every voice is represented and heard in shaping our schools and engaging collective community effort to ensure our students' success.
Our final key commitment is Organizational Coherence. Success comes when all schools and the Division are aligned to the same core commitments and goals, with everyone working toward the same north star. We are most effective as a singular "school system" versus a "system of schools." In measuring our success, we seek to increase the resources available to our students and teachers, while lessening the operational burden on our administrators to enable them to focus on instruction.
We need your support, engagement, and partnership to realize the vision and goals of our four-year strategic plan. I invite each of you to review the draft strategic plan and provide us with any additional feedback for consideration in advance of finalizing this plan with the School Board in January.
As I conclude my final letter of the calendar year, I would like to wish everyone a happy holiday season. I encourage you to take this winter break to relax, recharge, and spend time with loved ones and friends. I look forward to continuing our work together in the new year and the endless possibilities for an even brighter future for all PWCS students.
Sincerely,

LaTanya D. McDade, Ed.D.
Superintendent 
Prince William County Public Schools