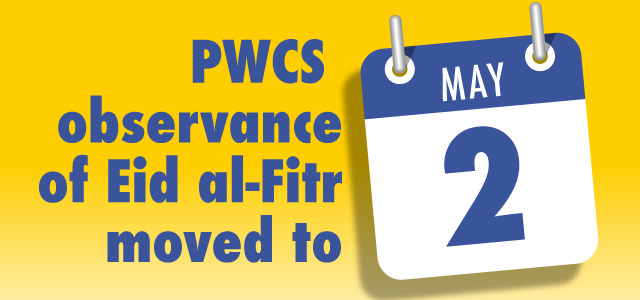 At its March 24 work session, the School Board voted to adjust the
2021-22 school calendar
, moving the observance of Eid al-Fitr to Monday, May 2.
This year's adopted school calendar incorporated additional holidays to reflect the diversity of our PWCS community. Eid al-Fitr is one of four additional holidays. PWCS planned to observe this holiday on Tuesday, May 3. However, to better support this holiday's observance, the School Board voted to move the holiday to Monday, May 2. View the updated
2021-22 School Year Calendar
.