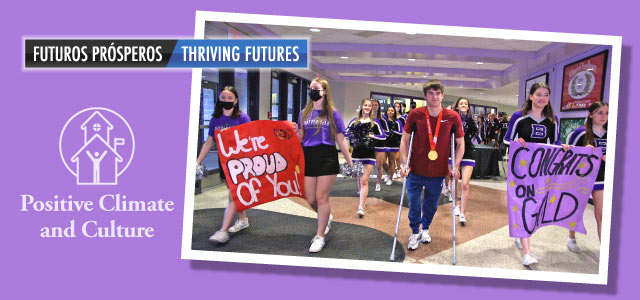 Evan Nichols may be a senior at Battlefield High School, but he was a rookie on the 2022 USA Paralympic gold medal-winning sled hockey team. "I was the youngest and I got all the jokes about it but, it was a great group of guys to play with," shared Nichols. This is the fourth consecutive Paralympic sled hockey gold medal for Team USA.
Battlefield High celebrated Nichols' return from Beijing with a drum-line parade around the school, complete with cheerleaders cheering and holding posters. Students and staff lined the hallways to congratulate him and celebrate the team's gold medal. Nichols was moved by the support. "It's really nice seeing so many people care about it," he said.
Nichols is continuing his training and hopes to play again for Team USA. He has his sights set on the next Paralympic games in 2026 in Italy.