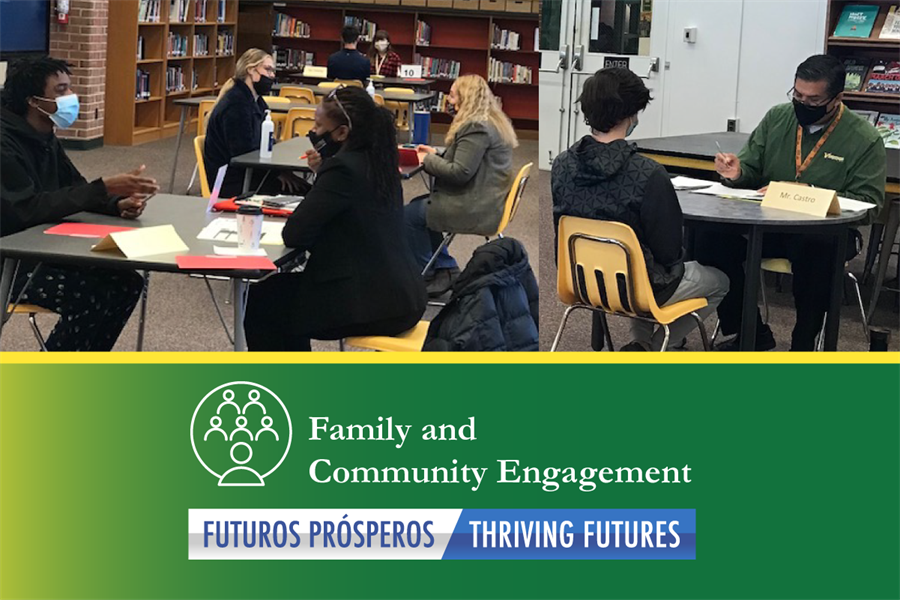 After months of planning and community outreach, Woodbridge High School recently hosted an inaugural Community Career Fair. The event was a collaborative effort between the teachers on special assignments, librarians, school counselors, and English teachers.

Leading up to the fair, Woodbridge High librarians and English teachers led 10th and 12th grade students in a career preparedness course. Students researched careers of interest, learned how to write a resume, and participated in mock interviews with school staff and community volunteers.

"I really liked this unit," said Maddox, a Woodbridge senior. "It was my favorite thing we have done all year."

All PWCS students were then invited to the community fair. More than 300 students attended and networked with representatives from over 35 businesses, A variety of industries and fields were represented, including cybersecurity, engineering, construction, nursing, police, military, and mental health.

"Ensuring that all types of professions were present at the career fair allowed for the event to be inclusive of all career choices," said Cortney Bristow, a teacher on special assignment at Woodbridge. "The support the career fair received from the local community and businesses was truly amazing."

Woodbridge plans to make this event an annual tradition for students.