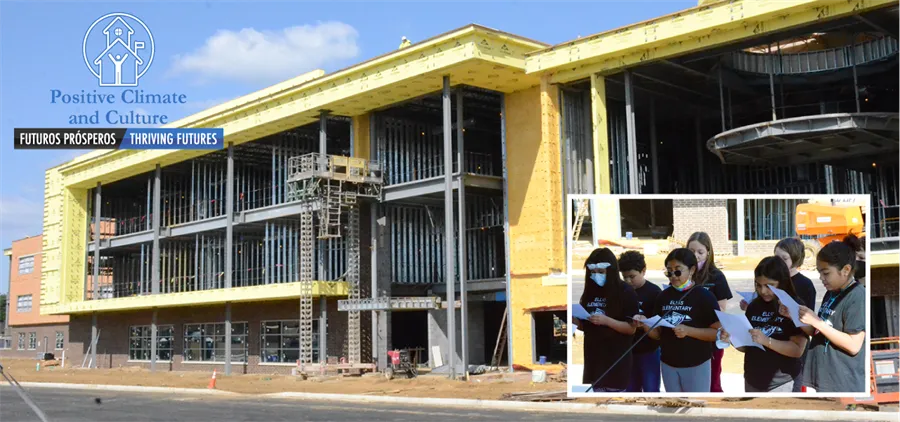 Local elected officials joined School Board members and Superintendent of Schools Dr. LaTanya D. McDade in a ceremony to celebrate the construction of "Rosemount Lewis" Elementary School, the first three-story elementary school in PWCS, scheduled to open in fall of 2023.

"One of the commitments in our PWCS Vision 2025 Launching Thriving Futures Strategic Plan is positive climate and culture. There is no doubt that equitable access to a new, state-of-the-art elementary school positively impacts a school's climate and culture," shared Dr. McDade.

Dr. Babur Lateef, School Board Chairman-At-Large, Adele Jackson, Brentsville District School Board representative, Janine Lawson, Brentsville District representative on the Board of County Supervisors, Dr. Jarcelynn Hart, associate superintendent for western elementary schools, and Kelle Stroud, principal of Rosemount Lewis Elementary, also shared remarks.

The address for the school will be 11000 Crestwood Drive, Manassas, Virginia. The school is designed by Moseley Architects and is contracted with V.F. Pavone Construction. Jason Mastrangelo of the PWCS Construction Office is the project manager.
See the video below for a sneak peek at "Rosemount Lewis" Elementary School.