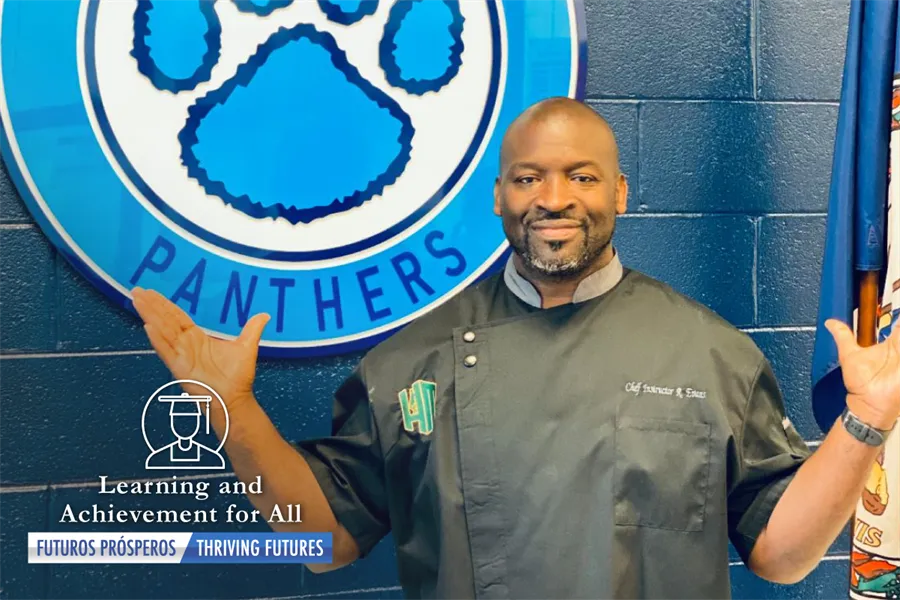 The Virginia Restaurant, Lodging, and Travel Association Education Foundation (VRLTAEF) has named Ronald Evans, a culinary arts teacher at Potomac High School, the recipient of the 2022 Virginia ProStart Educator Excellence Award. The award recognizes a teacher who has shown dedication to his or her students, and to ProStart, and provides a career and educational program that brings the food service industry and the classroom together, teaching high school students culinary skills and restaurant management principles.

Evans demonstrated incredible passion to his students and exceptional innovation in the virtual classroom while his lessons were offered online during the COVID-19 pandemic. Evans started a weekly Zoom event called "Talk to Me Chef" to provide students with the opportunity to hear from well-known chefs from all over the country. As a result, his students had real-world opportunities and experiences to strengthen their culinary skills.

"Every other week I would have the students drive up to the school to get a bag of food supplies so they could continue to hone in on their culinary skills from watching me demonstrate that recipe via Zoom. Students would gain the confidence in their kitchen and be graded by their parents to see if they met the standards," said Evans.

"Evans is now eligible for the National Restaurant Association Educational Foundation's (NRAEF) and Golden Corral's James H. Maynard Teacher of the Year Award," according to the VRLTAF.

The winner will be announced in Washington, D.C. in May during the National ProStart Student Invitational (NPSI).