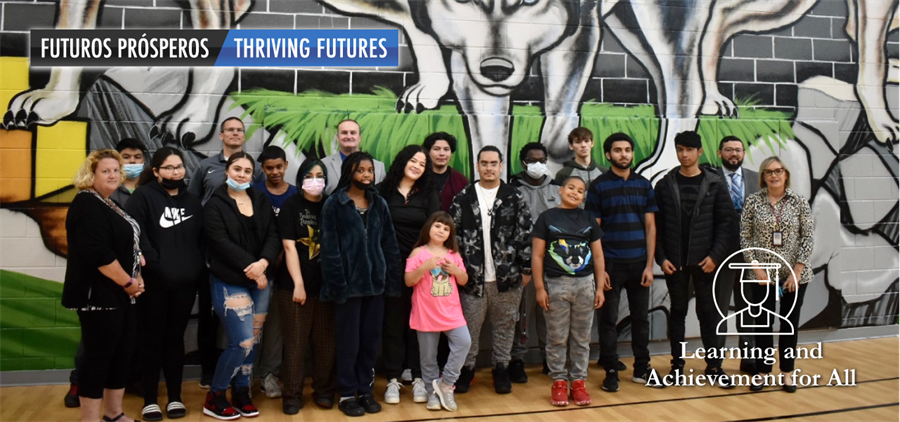 The National Alternative Education Association (NAEA) named Independence Nontraditional School as the first school to be designated an Exemplary Practices Model. The school received this honor based on its utilization and implementation of the NAEA's exemplary practices to develop a model for other nontraditional schools within this country.

"This recognition is important as it serves to illustrate the great work our students and those who serve them do in all aspects of teaching and learning," said Dr. Robert Eichorn, principal of Independence Nontraditional. "It exemplifies what we see in our students and one another each day."

The practices are woven into the school's foundation, most notably its vision: We develop integrity, intellect, and ingenuity in everyone. Guided by this vision, staff work to develop individualized plans and offer streamlined support that ultimately better help foster student success.

"The teachers here are the best that I have ever had. I have gotten more help in my time at Independence than I have ever received prior to coming here," said Jayda Jones, a 10th grade student at Independence. "I'm comfortable here because of the relationships the staff creates with the students. I know I can go to my counselor, administrator, or teachers and get the help I need when I need it."

Independence will be recognized at the NAEA national conference in St. Louis, Missouri in October. Staff are also invited to present, as they continue to set an example for other nontraditional programs that are still growing their educational practices and support for students.

"With [the recognition] comes the responsibility then to collaborate with these other [nontraditional] schools, providing support, resources and best practices and being a liaison in a collaborative manner," added Dr. Eichorn.