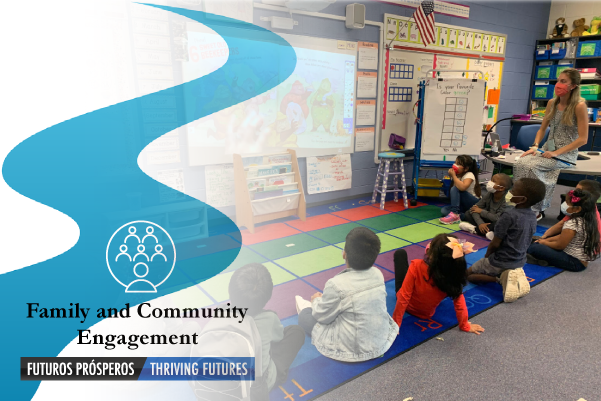 Kilby Elementary School students in the Tiger21 grant program turned in their stamped passports recently when STREAM Saturdays at the Kilby Elementary Tiger21 program wrapped up for the 2021-22 school year. Tiger21 is the school's program through a 21st Century Community Learning Center Grant.

Lead by Teresa Woodson, art teacher and Tiger21 grant coordinator, and Michelle Elliott, instructional technology coach and Tiger21 family engagement lead, STREAM Saturdays were a new, popular addition in which families came to school on Saturday mornings to take part in learning activities centered around science, reading, engineering, art, and mathematics (S-T-R-E-A-M).

Upon arrival, students picked up passports and the families circulated through multiple, subject-based stations, participating together in hands-on activities and marking them off as they were completed. At a science learning station, students donned gloves and learned about the properties of blubber using vegetable shortening, or lard. The students insulated their hands with the layer of fat, then stuck them in ice-cold water to experience how a marine mammal's blubber keeps it warm during extreme winter temperatures.

In other science sessions, participants created slime and a snowstorm in a jar to learn about chemical reactions. At stations on technology, students learned about drones, experienced bioluminescence, and created a drawing using lights. They learned about coding, robots, circuits, and explored taking pictures on a green screen.

At the engineering station, students built different structures, learned about pulleys, and created their own take-home windmill. In a math station, families learned how to play chess and other math games they could enjoy at home. In reading stations, they practiced reading and creative writing. Students left each STREAM event with a book, many hands-on activities, and a take-home science experiment to explore.

"We have found STREAM to be highly successful for families because it allows them to learn together on a Saturday morning," said Woodson. "Attendance has gone up throughout the year, and we have families asking when the next event is.

"Right now, we are exceeding the grant requirement for family engagement. For offsite events, we've gone from needing one bus to three. The fun, hands-on sessions and family participation enhance engagement and help students hone literacy, critical thinking, and problem-solving skills. Students also find new interests and families develop personal connections and relationships. We are excited to continue this success throughout the summer as Tiger21 will hold a six-week summer program focusing on reading, math and enrichment as well as hold weekly family engagements and more field trips exploring several more museums."

The Future Brighter, a local nonprofit run by a group of science-focused volunteer high school students, brought many of the interactive, hands-on learning lessons to Kilby at no cost.