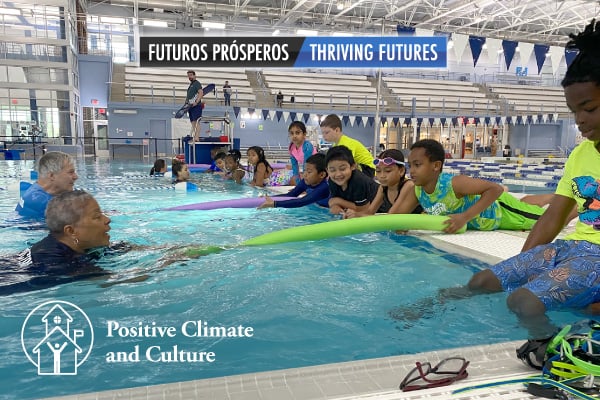 The PWCS Water Safety School swim program has returned after a two-year absence due to Covid. The PWCS Aquatics Center debuted in 2016, and the Water Safety School began shortly after.
Approximately 4,000 second-grade students visit the Aquatics Center during a typical school year to partake in free aquatic instruction with transportation, instructors, and lifeguards all covered by the Aquatics Center.
Aquatics Program Coordinator Ashley Fink is most pleased with the Aquatics Center's ability to prevent swimming accidents through the water safety element.
"By providing these students with instruction in not only swimming but also water safety topics -like how to wear a life jacket and how to be safe around the water, we are providing these students with the skills that could save their lives one day," explained Fink.
Swim instructors are always needed at the Aquatics Center to help support this program. Interested candidates can complete a job interest form at jobs.pwcsaquatics.com. To learn more about the program, visit the PWCS Aquatics Center webpage.