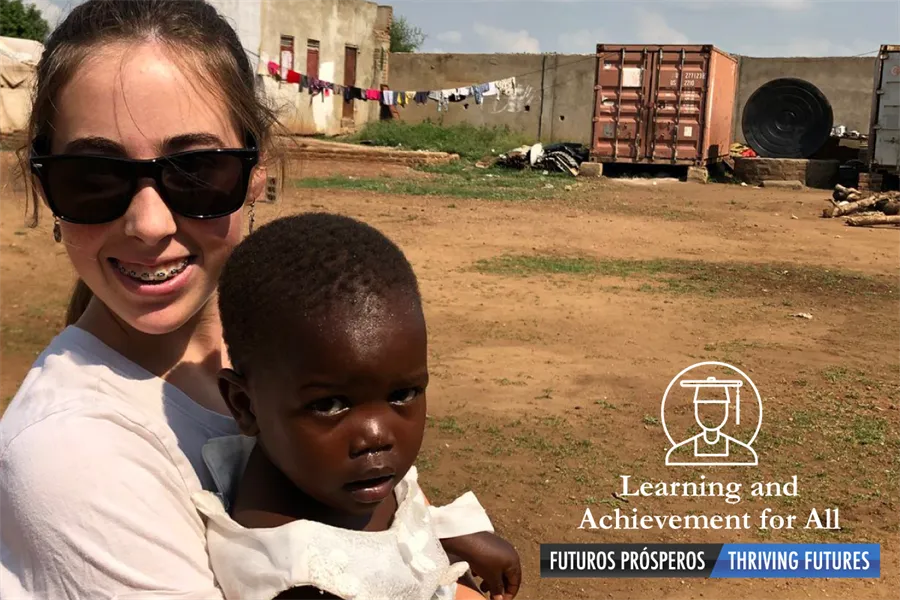 "Because many girls in South Sudan never finish high school and get married as children (12 or 13 years old), our overall mission is to ensure every girl in South Sudan can read, teach, represent, and grow," stated Bridget Thaller, rising sophomore at Patriot High School. Thaller is director of outreach for Spread Your Wings, and shared this to explain why she joined an organization committed to giving young women in that country equal access to education. "I wanted to do something to help others and make a difference in the world."

Bridget is in South Sudan this summer to deliver four-year scholarships to two young women in Wau, a city in South Sudan. While there, she will also visit an orphanage in Juba, which is supported by Bridget's own recently started organization, HelpKids2Live. Its first project is to raise money for food, school supplies, shoes, building supplies, and other items for the approximately 100 boys and girls, 6-to-19 years old, who live there. She has currently raised nearly half of her $10,000 goal. Bridget learned about the plight of citizens in South Sudan through the work of other members of her family. Her father, Dr. Mark C. Thaller, is managing director of Jebel Associates, a company focused on risk management in Iraq, Liberia, Afghanistan, Uganda, Djibouti, Sudan, and in South Sudan. Her brother, Kyle, a Patriot High alumnus, organizes his own humanitarian efforts there.

While in South Sudan, Bridget and Kyle are on the agenda to meet with the country's first vice president and other officials, as well as Pope Francis, who by coincidence was scheduled to visit that country to encourage peace during ongoing lethal conflict and recent civil war. Father Paolino, the Comboni Mission priest who founded the orphanage Bridget supports, notified the Thallers of the intended plan for the Pope to visit the orphanage or for a contingent from there to visit the Vatican's embassy.

At Patriot, Bridget participates in cross country, and indoor and outdoor track and field. Her coaches are helping her acquire shoes for the orphanage and, with her teammates, are donating shoes of their own.

"The overall goal is to get this orphanage to be more independent so that they don't need money from people like me and others forever," said Bridget, of her plans for the visit. "We will do that by starting a small goat farm at the orphanage. This summer we will start with just a few goats. Later, we will try to breed the goats."