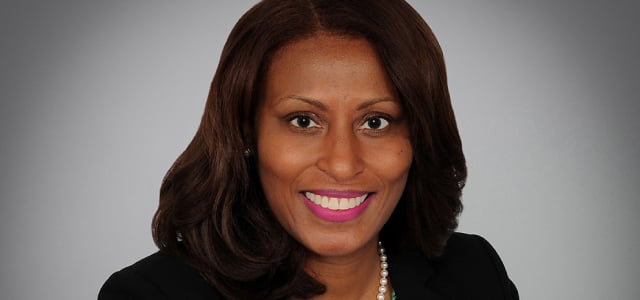 Dear PWCS Families, Employees, and Community, 
This week has brought so much excitement as we welcomed students back to the classroom for the 2022-23 school year. In an electrifying early morning atmosphere, I began the first day of school on the front steps of Gar-Field High School and, throughout the week, visited 26 schools across our county (see video), from Featherstone Elementary to Independence Nontraditional to Battlefield High, before concluding the first week of school at Sudley Elementary witnessing the future of PWCS. It is an invigorating experience to see our educators getting back to their core business of providing high-quality instruction to our students.
Our enrollment is growing this year, and we are proud of our vibrant multicultural community with a robust bilingual, trilingual, and multilingual student population speaking over 111 different languages. In our classrooms, roughly 45% of all our students are advancing their linguistic skills by learning one of 10 diverse languages offered by PWCS, like American Sign Language, English, Latin, and Spanish, among others. These culturally divergent linguistic experiences help students value different perspectives and viewpoints as global collaborators.
As the 10th most diverse county in the nation, we value an inclusive environment where all are welcome. In cultivating a positive climate and culture, PWCS has two Global Welcome Centers, located in Woodbridge and Manassas, to support our families new to the county with the registration of their students representing our global community.  As families enroll in our center, they are welcomed by a team of assessment specialists, school counselors, parent liaisons, and multilingual staff who will guarantee students have equitable access to instruction. If you know any families who are new to the county and need support with registration, please share information about our Global Welcome Centers. 
Presently, PWCS has 98% of the certified classroom positions filled, which includes some of the 172 newly added budgeted certified positions. Similar to the 2021-22 school year, we currently have 143 certified classroom vacancies. Amidst the challenging national educator shortage, PWCS has added 25 new hires this week alone and continues to recruit prospective talent.  We are also continuing to respond to the 102 vacancies reflecting the bus driver shortage. We are actively hiring and currently training 44 new drivers who will help ensure students get back and forth from school safely and securely.
The beginning of the school year always requires some time for our drivers, students, and families to get acclimated to their new bus routes. It typically takes about two weeks to see stabilization in pick up and drop off times. We've seen a substantial increase in on-time bus arrivals throughout this week, and we will continue to improve and refine our bus routes. Thank you for your patience. To track your student's buses in real-time, I encourage you to download the Here Comes the Bus mobile app.
Thank you to all the outstanding teachers, counselors, administrators and staff for your dedication to our students and families. I also want to acknowledge all the phenomenal work of our transportation staff, building security, food and nutrition services staff, nurses, custodial and facilities staff, and the countless volunteers for their time, energy, and efforts in ensuring the success of this first week and the promising 2022-23 school year ahead.
The Back to School Packet is available in ParentVUE and should be completed as soon as possible, but no later than September 16. The information you provide will allow school staff to ensure your students' safety this school year. Visit the Back to School webpage for more information and resources.
As a reminder, in observance of Labor Day, schools and offices are closed next Friday, September 2, and Monday, September 5. As we close out a busy and productive first week back to school, I wish you all a restful and enjoyable weekend.
Sincerely,

LaTanya D. McDade, Ed.D.
Superintendent
Prince William County Public Schools