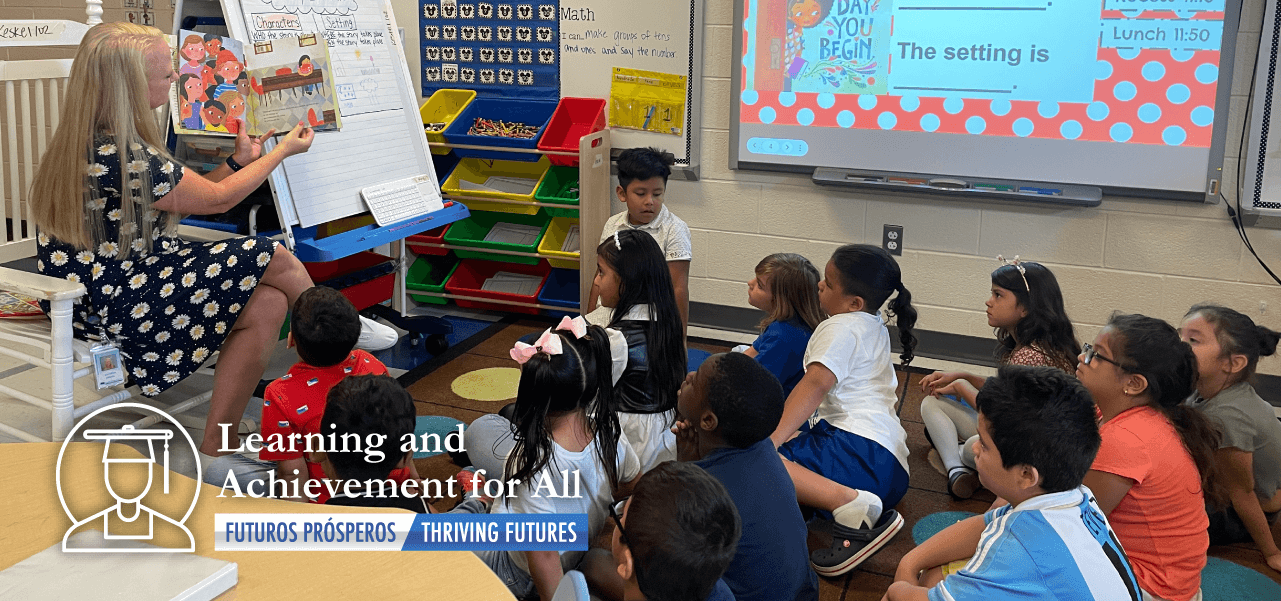 Through the efforts of Amy Baldwin, librarian at Yorkshire Elementary School, students in kindergarten – fifth grades participated in a "One School, One Read," activity with the book, "The Day You Begin," by Jacqueline Woodson, to celebrate International Literacy Day. A "New York Times" bestseller, the text chosen highlights diverse voices in literature. The book is about the challenges faced by students at the beginning of the school year coming into the classroom with unfamiliar faces, and how sharing your stories with others can open a whole new world of connections right in your own classroom.
When asked to share what he liked about the book, third grader Jovan Custodio said, "I could relate to the character [Angelina] because I didn't really know anybody in kindergarten, and I felt like I didn't fit in but then I made friends and felt better." On his speech bubble, Custodio wrote what makes him unique is he runs fast and drew a picture to accompany his sentence.
Through the chosen book and corresponding activities, students demonstrated learning reading skills, thinking critically about texts, and understanding themes. In this assignment, students in grades K-2 demonstrated their comprehension of the theme on "kindness," by drawing or writing what makes them kind and coloring a flower and placing it on a large kindness vine winding through the hallway. Similarly, students in grades 3-5 were able to reflect on the theme of being "unique," and write down what makes them unique on a speech bubble and hold it up to have their photo taken in a variety of life-size picture frames created by Baldwin.
International Literacy Day focuses on the importance of literacy as a basic human right and promotes the advancement of literacy worldwide. Yorkshire Elementary's participation as a school reinforces the importance of students gaining these valuable skills that are not guaranteed in school systems in other countries across the globe and how literacy can be a catalyst for success in education and future careers.
Baldwin shared, "Our school is so excited to begin the year by having everyone read and write about this book. We know it will help build our school community by encouraging our students to share their stories and be inclusive and accepting of others."