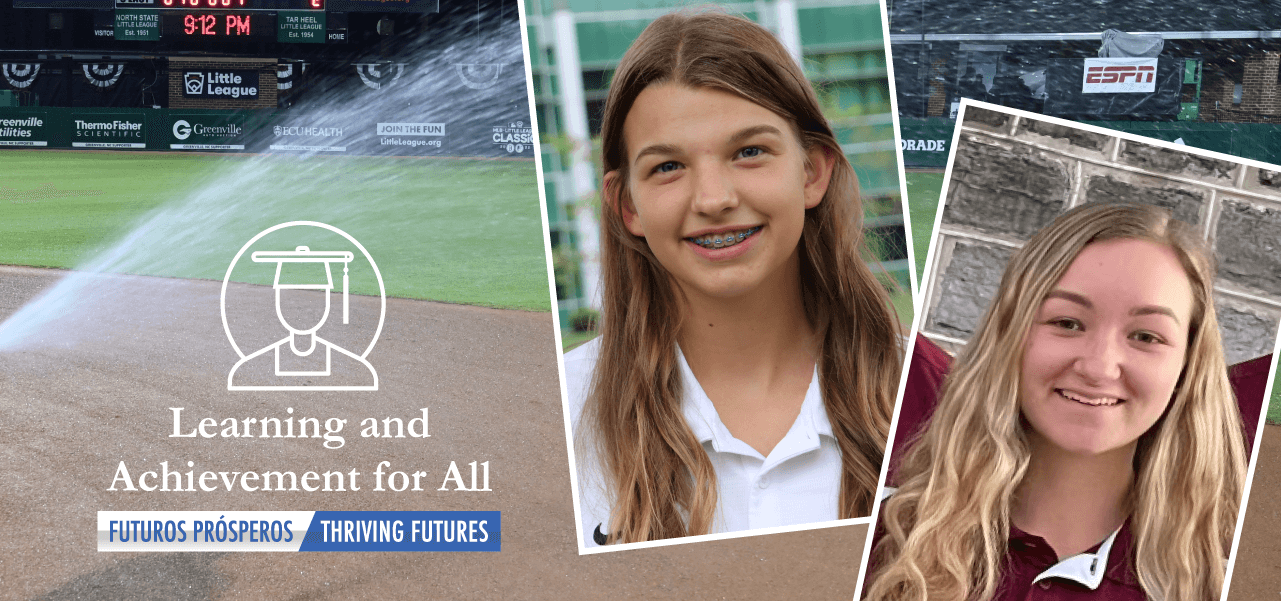 The Brentsville District High School Turfgrass program has won several awards, including the Sports Turf Managers Association 2021 National Field of the Year in the Sporting Grounds Category. It should be no surprise that the students in this program continue to excel.
This past summer, at Stallings Stadium in Greensville, North Carolina, during the Little League Softball World Series, 16 women made history as the first all-female volunteer grounds crew.
The program is directed by former PWCS student and current teacher, Drew Miller, whose passion, commitment, and extraordinary contributions have led to this glass-shattering achievement, which serves as a national model for other schools to emulate.
Miller contextualized the moment by stating, "This event will have a major impact on the future of the Sports Field Management Industry."
Current Brentsville High junior, Liz Rice, and former Brentsville High School Turf Alumni and current Virginia Tech junior, Julie Kessler, were part of the inaugural all-female grounds crew. "For our program to have two of the 16 women on the crew is truly incredible," recounts Miller, acknowledging his students' achievement.
This historic accomplishment highlights the importance of Career and Technology Education (CTE) classes in Prince William County Public Schools as well as how these programs help prepare students for thriving futures in their post-secondary journeys.
Miller captured this significant event on the Tiger Turf Talk podcast. "I just wanted to share…their historic accomplishment," explained Miller, "It was one of the most incredible experiences in my career."
And the accolades continue.
In October, the Brentsville Turfgrass Program has been invited to join the National Football League's Carolina Panthers Ground Crew to convert Charlotte's Major League Soccer field into an NFL field. This will be the first ever high school program to participate in the painting and preparation of a field in the NFL.
And if that wasn't enough, the Brentsville Turfgrass program is also featured on the front cover of the September 2022 issue of SportsField Management magazine.