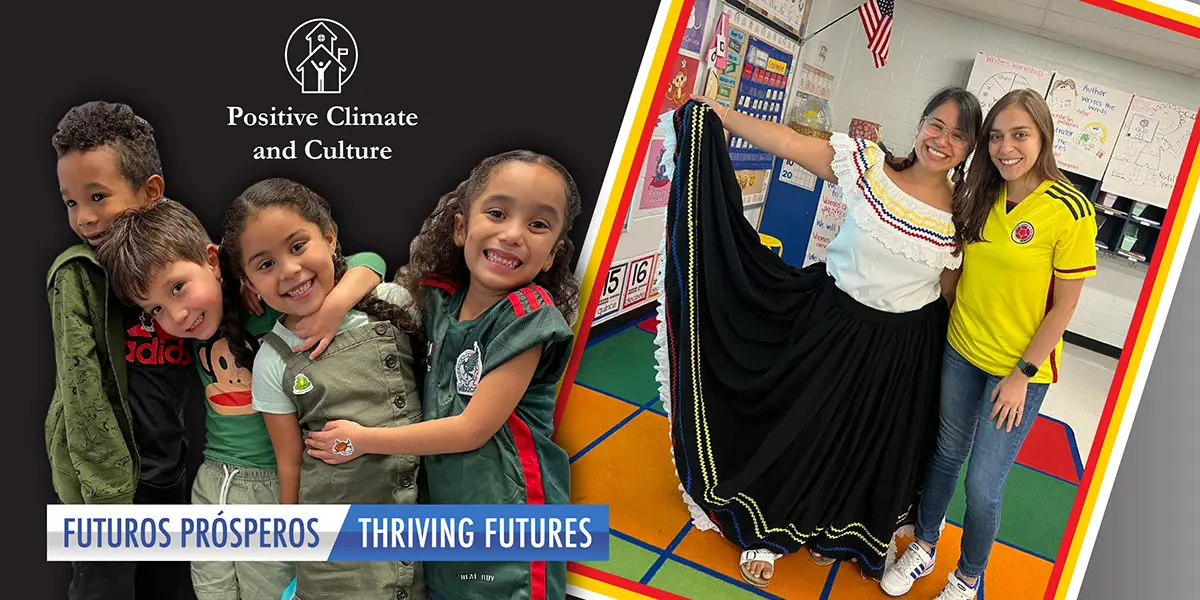 In observance of Hispanic Heritage Month this year, Mariana Rosales, Spanish coach at Bel Air Elementary School, and her fellow educators in the Dual Language Program, planned a month's worth of activities.  The entire school community was invited to join in promoting the school's focus on global citizenship and to encourage student reflection on individual differences and respect and understanding for each other.
Bel Air Elementary is known as a global school, which encourages students who are globally minded citizens and independent thinkers who have an appreciation for diversity. Through its Dual Language Spanish Immersion Program, the school encourages appreciation for different cultures and prepares students to be contributors in their world.
"We're so very excited to be observing National Hispanic Heritage Month," said Antoinette J. McDonald, principal of Bel Air Elementary. "This observance is a true celebration of our school's diversity and the welcoming, supportive environment we share with our entire school community. As a Global Leaders school, we have a respect for differences, inter-cultural knowledge, and celebrate our self-awareness. These activities help to prepare our students for thriving futures as Thriving Global Leaders." 
Rosales, who is leading the learning and celebration around the Hispanic Heritage observance, is in her second year at Bel Air. She is a part of Participate Learning, a program where faculty come to the United States for a specified time to teach in schools all over the country as a means of professional growth for them and as cultural ambassadors to the areas they visit. Bel Air currently has seven Participate Learning teachers. To kick off the celebrations, these educators wore the typical dress of their native countries, representing Guatemala, Colombia, Costa Rica, Honduras, Mexico and Chile. During a special spirit week, students joined the fashion festivities, wearing a specific color that demonstrated support for a Hispanic country.
In other activities, the teachers provided a variety of flags from Hispanic countries to display and music from different national anthems to be played during announcements. Students and families were invited to sign the flags of the country to which they or their families connected or were born. Activities encouraged students to identify, think about, and visualize what they have in common with other students.
Students are also creating and displaying collaborative posters with positive messages in Spanish. Activities extending from this promote student discussion about what each quote means to them. For example, one poster reads "You are unique and valuable;" students discussed what makes a person unique and shared their thoughts about how they think they are unique and what makes them a valuable part of their class.