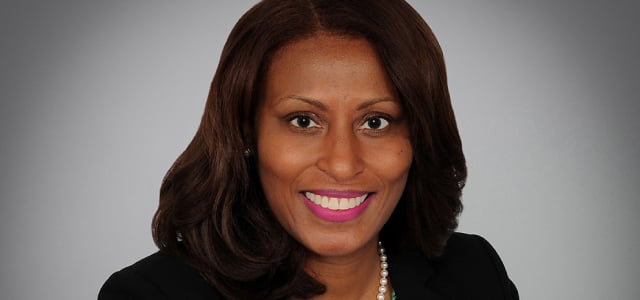 Dear PWCS Families, Employees, and Community,
Continuing education as a lifelong learner is a habit of mind necessary to create and sustain a thriving future. In alignment with our Strategic Plan's First Commitment: Learning and Achievement for All, PWCS strives to ensure 100% post-secondary readiness for all students.
I want all families to be aware of the crucial resources PWCS provides for the preparation of our students' post-secondary success. With high school students completing the PSAT this past week, the upcoming Virginia College Application Week (October 24-28), and Early Action applications due November 1 for many colleges and universities, excitement in applying to post-secondary education is elevated for students, and financial considerations are top of mind for families.
My parents immigrated to the United States from Belize with a single purpose: to give their children educational opportunities that would break our family's cycle of poverty. I knew my parents could not pay for college. So, at 17 years old, I sat at the kitchen table with a pencil and my dad's tax returns and filled out The Free Application for Federal Student Aid (FAFSA). FAFSA is used by almost all two- and four-year universities, colleges, and career schools for granting federal, state, and college-funded student financial aid.
Unfortunately, my request for financial aid was initially denied because I filled out the FAFSA incorrectly, falling for one of the 10 Common FAFSA Mistakes. However, with the help of my high school counselors, I was able to complete the FAFSA form and earn the financial support needed to fulfill my dream of going to college.
Filling out the FAFSA Form is the first step toward finding financial support for our students' continuing education. Completing the FAFSA is not just for financial aid, such as the Pell Grant, it is also for Work Study, federal student loans, grants, and programs, and even scholarships. The FAFSA application is available until June 30, 2023.
Additionally, students who may not be eligible for federal student aid may qualify for state financial aid and should complete the Virginia Alternative State Aid Application at VASAapp.org
All PWCS high schools have a college and career counselor to support students in their post-secondary aspirations. Their role is to prepare students in College & Career Readiness toward whichever path they may choose. Encourage your senior to set up a meeting with their college and career counselor and visit our PWCS Scholarship Resources and Databases webpage for more information.
While seniors are preparing for their future, current PWCS students will be applying to many of our excellent specialty programs offered in elementary, middle, and high school that focus on career exploration, subject area concentration, and college/university preparation. Specialty Program information nights are held in October, in both English and Spanish, and offer an overview of each program and the application process. I invite you to click on the corresponding link for more information on your child's future program:
High School Specialty Programs
Middle School Specialty Programs
Elementary School Specialty Programs
Next week, PWCS recognizes Safe Schools and National Bus Safety Week with our resounding admiration for all staff who ensure the physical, emotional, and mental safety of our students. This admiration extends to the School Bus Transportation Employees Appreciation Day on October 19 and Custodial Service Employees Appreciation Week. We encourage everyone to join us in thanking these invaluable employees. We are grateful for our amazing staff and their continued commitment to the well-being of all our students.
Sincerely,

LaTanya D. McDade, Ed.D.
Superintendent
Prince William County Public Schools