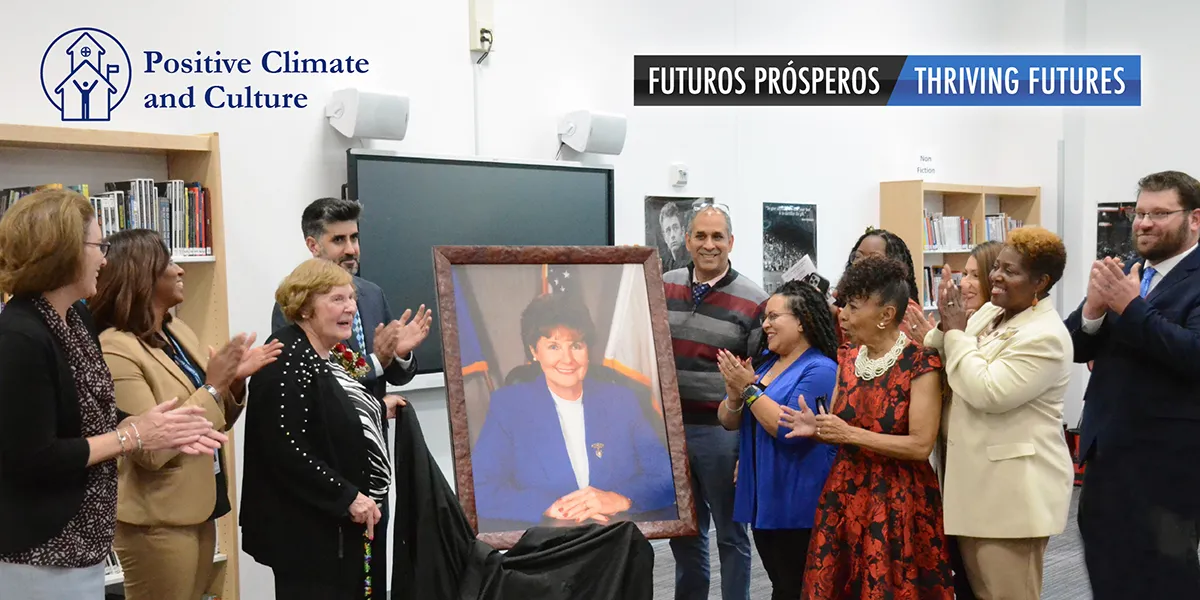 Students, teachers, staff, and community members celebrated the dedication ceremony of Potomac Shores Middle School library to Hilda Marie Barg in a recent ceremony. Potomac Shores Middle is in the Potomac District, serving students in sixth through eighth grade.
In June 2022, the Prince William County School Board approved a resolution to name the Potomac Shores Middle School library after Barg. Barg served as the Woodbridge County Supervisor from 1987-2007. Recognizing the rise of homelessness in the early '80s among women and children, she had a vision to open a County-supported shelter. She advocated for the homeless to the Board of County Supervisors. After all her efforts, the Board spent $1.8 million to build the shelter. The shelter carries her name "Hilda Barg Homeless Prevention Center" and is now County-operated in Woodbridge.
Principal Joseph Murgo hosted the dedication ceremony in the school's library. 
Several dignitaries, including Superintendent of Schools Dr. LaTanya D. McDade, School Board Chairman At-Large Dr. Babur B. Lateef, and Magisterial School Board member Justin David Wilk, spoke of their excitement for students and staff under the promise of the library's new name.
The evening ended with a portrait reveal of Barg as her family, friends, and acquaintances watched and applauded.