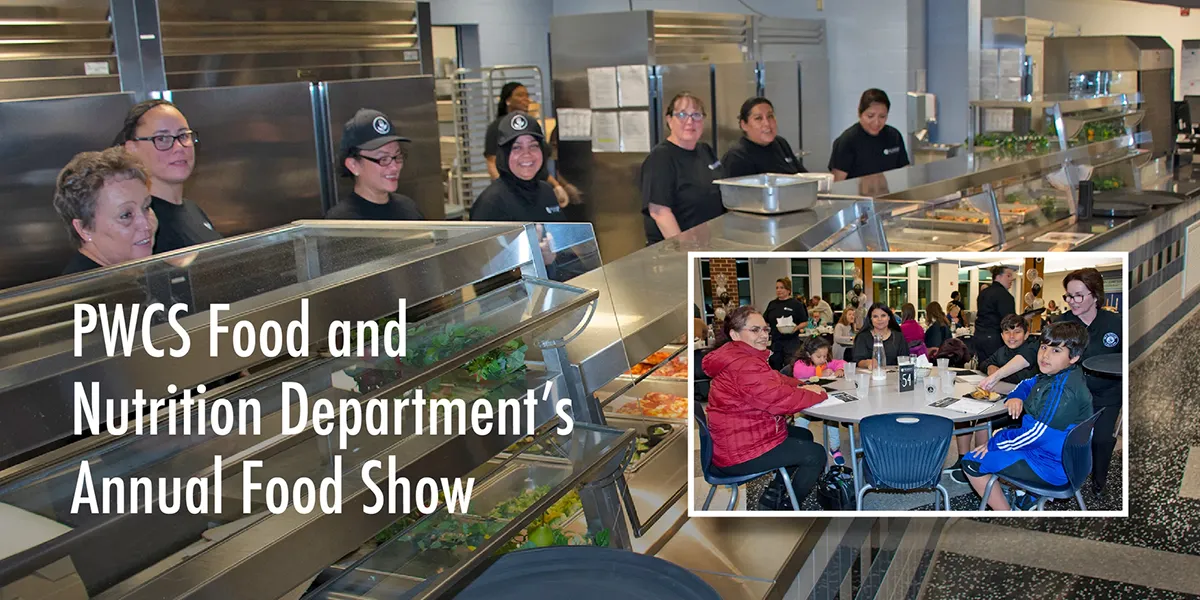 The Prince William County Public Schools (PWCS) Food and Nutrition Department is hosting their 31st Annual Food Show. The food show will be held at Charles J. Colgan Sr. High School from 6-8 p.m. on Thursday, October 27. The tastings are open to the first 1,000 PWCS students, parents, and staff to sign up in advance. There will be two tastings, one from 6 – 7 p.m., and a second from 7 - 8 p.m.
This year's theme is "Around the World in 40 Bites," and the show will feature various international dishes. Come taste new recipes and provide your feedback to help shape the future of PWCS menus.
Reservations are required. Call 703-791-7314 or visit www.PWCSNutrition.com to make yours.