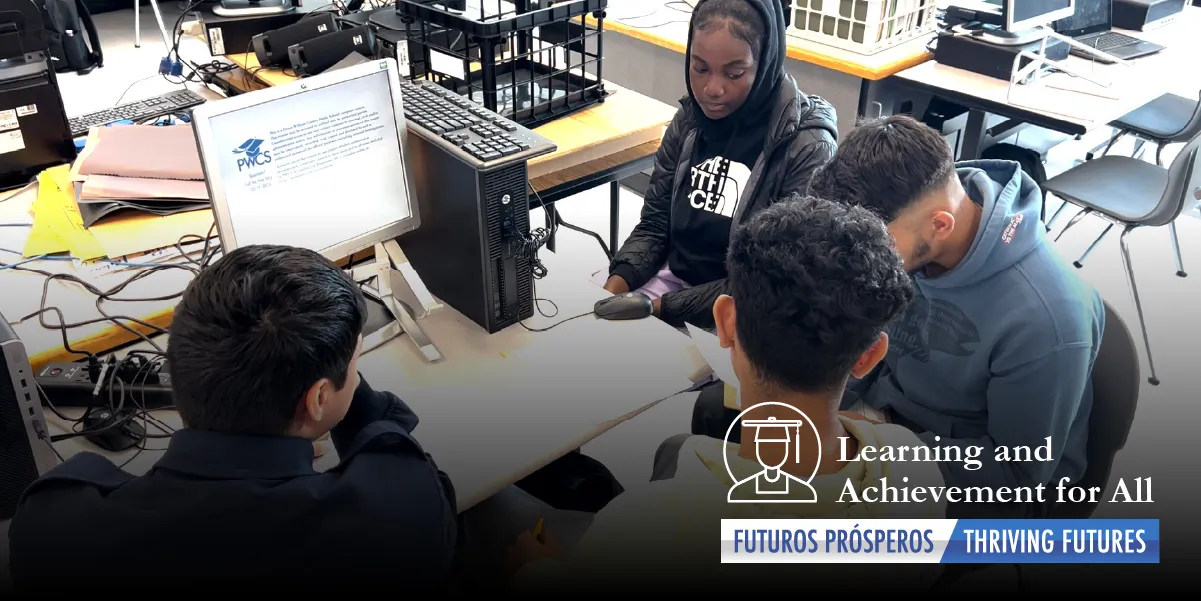 In Kendra Wilkins' class, students are collaborating in small groups to determine whether a variety of scenarios meet the definition of cybercrimes. It's part of Wilkins' lesson on cyber ethics, a core component of her cybersecurity class at Freedom High School. The class is just one of many options in the school division's Career and Technical Education (CTE) course offerings that help students explore potential career options before graduating.
"Prince William County Public Schools does a wonderful job at offering many CTE courses to prepare students for tomorrow," said Wilkins. "Cybersecurity is a fast-growing career option with unlimited growth potential."
Ellen, a senior at Freedom High, shared that cybersecurity has always fascinated her.
"I just thought that taking cybersecurity would help me to be successful in the future," she said.
Now that Ellen is enrolled in the course, she's certain of her future career path.
"I'm going to be a cybersecurity analyst and help secure people's information," she said. "I don't see myself doing anything apart from anything that has to do with a computer."
Beyond teaching students to be tech-savvy and morally upright cyber guardians, Wilkins says that cybersecurity courses teach students soft skills as part of the courses' required competencies.
"Can you work in groups? Can you collaborate? Do you know how to come up with decisions? Do you know how to respect each other's ideas? Those are the soft skills employers really are seeking."