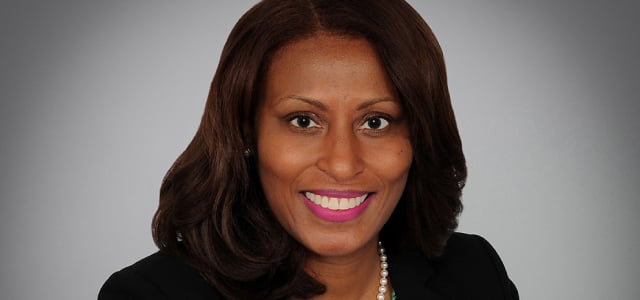 Dear PWCS Families, Employees, and Community,
As we begin the second quarter of the school year, PWCS continues to improve communication, accessibility, and opportunity for our students' achievement. School attendance is critical to student success. Students must be present to learn. I encourage all PWCS families, staff, and community members to partner with your local schools to reinvest, reinvigorate, and reinforce your commitment to the daily attendance of our future graduates. Attendance is critically important, and our partnership is vital.
In observation of Attendance Officer Appreciation Week, I thank our dedicated attendance officers for working tirelessly to encourage and guide students back to our schools and classrooms. When students face chronic absenteeism, we must intervene quickly and in a meaningful manner.
An engaging school climate and positive relationships with students and families help encourage school attendance. In our 2025 Strategic Plan, PWCS has committed to reducing chronic absenteeism by 5%, decreasing exclusionary discipline by 10%, and decreasing dropout rates by 10%. After the first quarter, our Average Daily Attendance (ADA) was 93.93%, with 25% of the total absences counted as truant and 52% of total absences as excused.
The most critical moments for early prevention occur in grades K-3, grade 6, and grade 9, as students are transitioning to an unfamiliar environment and looking for positive social, emotional, and intellectual anchors. We know from current research and educational organizations dedicated to attendance interventions, such as Attendance Works, that missing school in these significant milestones "can translate into students having difficulty learning to read by the third-grade, achieving in middle school, and graduating from high school." We must maximize our students' time in the classroom.
In times of emergency, crisis, or illness, PWCS prioritizes the health and well-being of students and recognizes the necessity for students to remain home and updated with Canvas. However, chronic absenteeism is a barrier to academic achievement and must be resolved.
To address chronic school absences, students will be assigned a Support Corps counselor when school-based staff members determine that school absences are impeding learning. This mental health professional will support the student and will also become familiar with members of the family unit with the goal of creating and/or improving a culture of school attendance. As our data demonstrates, dips in attendance occur after quarter benchmarks.
The second quarter is also a time for excitement as seniors plan their post-secondary attendance and mitigating the cost of tuition is top of mind for many of our students. PWCS has a goal to increase scholarships year over year to reach a combined minimum of $260 million in scholarships by 2025. According to the National Scholarship Providers Association (NSPA), "An estimated $100 million in scholarships goes unawarded each year. This is mostly due to a lack of applicants." There is an abundance of scholarships available, but our graduates must apply.
All PWCS high schools have a college and career counselor to support students in locating and applying for scholarships. Our college and career counselors are well versed in scholarship types, databases, and specialty scholarships sponsored by local groups or for military connections. Encourage your senior to set up a meeting with their college and career counselor and visit our PWCS Scholarship Resources and Databases webpage for more information.
As a reminder, schools will be closed to students on Tuesday, November 8, in observance of Election Day, and schools and offices will be closed Friday, November 11, in observance of Veterans Day.
Sincerely,

LaTanya D. McDade, Ed.D.
Superintendent
Prince William County Public Schools