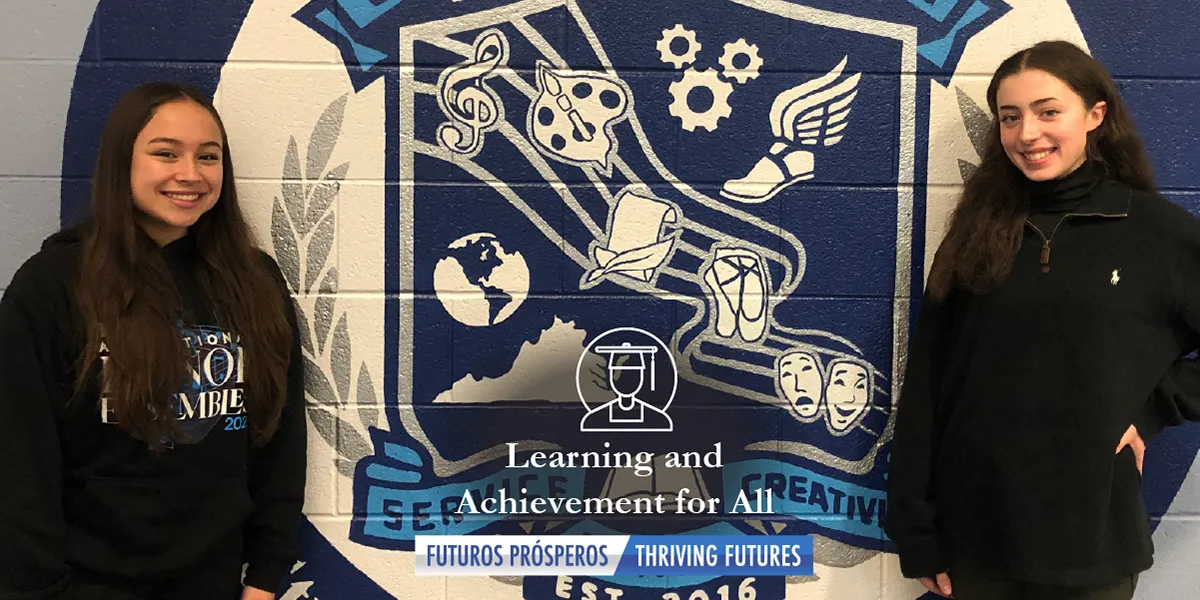 Caitlin Lohfeld, a senior, and Emily Yeh, a junior, who both attend Charles J. Colgan Sr. High School, were selected for the 2022 National Association for Music Education All-National Honor Ensembles. Lohfeld is in the Mixed Choir and Yeh is in the Symphony Orchestra.
Students in these honor ensembles represent the top performing high school musicians in the United States. More than a musical showcase, the program is a comprehensive and educational experience. The national conference includes ensemble performances and a college fair, where the selected students can connect with colleges, universities, and music conservatories.
A testament to the talent of the students, this recognition also exemplifies the caliber of music education in Prince William County Public Schools.
"The top-notch musical education I've been receiving in the Colgan [Center for Fine and Performing Arts] program is one of the main reasons I was successful when auditioning," said Lohfeld. "My choir director [Keri Staley] is constantly exposing [us] to a variety of challenging music that requires us to be held to a high standard of musicianship and sight-reading mastery. Being in that sort of environment encouraged me to push my limits as a musician and is why I felt confident in preparing for my audition."
The ensembles are set to perform at the Gaylord National Resort & Convention Center in National Harbor, Maryland on November 5 and 6 under the leadership of top conductors in the field of music education.