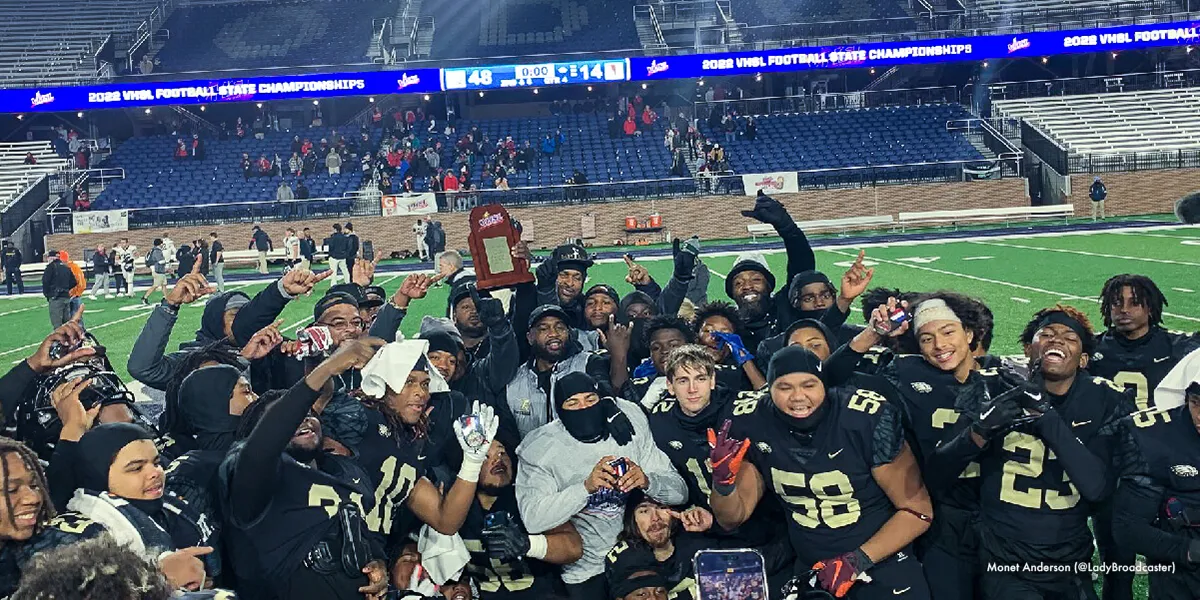 The Freedom High School football team secured the first state title in school history with its 48-14 win over James Madison High School in the VHSL Class 6 state football championship. This caps off an undefeated season for the Eagles.
"It feels great." said Darryl Overton, Freedom High football head coach, in an interview with Hi Def High School. "After all the battles you fight on the field and all the ones you fight off, [the championship] solidifies what you've been doing. I couldn't be more proud and happier."
For the players, this game and the season were ones that they will never forget. Throughout the championship game, Terrence Bush, a senior and defensive end for the Eagles, kept looking at the scoreboard, and as time dwindled down, he realized their hard work all season long was paying off.
"All of those early mornings, late nights, [and] 5 a.m. practices paid off," said Bush in an interview with Hi Def High School. "You know, 15-0. Perfect season. For myself, a senior, it was a perfect way to go out."
Chevelli Smith, principal of Freedom, shares in the excitement from the team's win. "I am so proud of the Freedom football team," shared Smith. "They are fantastic on and off the field. I see them as role models in the building. This is truly where Eagles soar."
Congratulations to the Freedom football team on its state championship title.