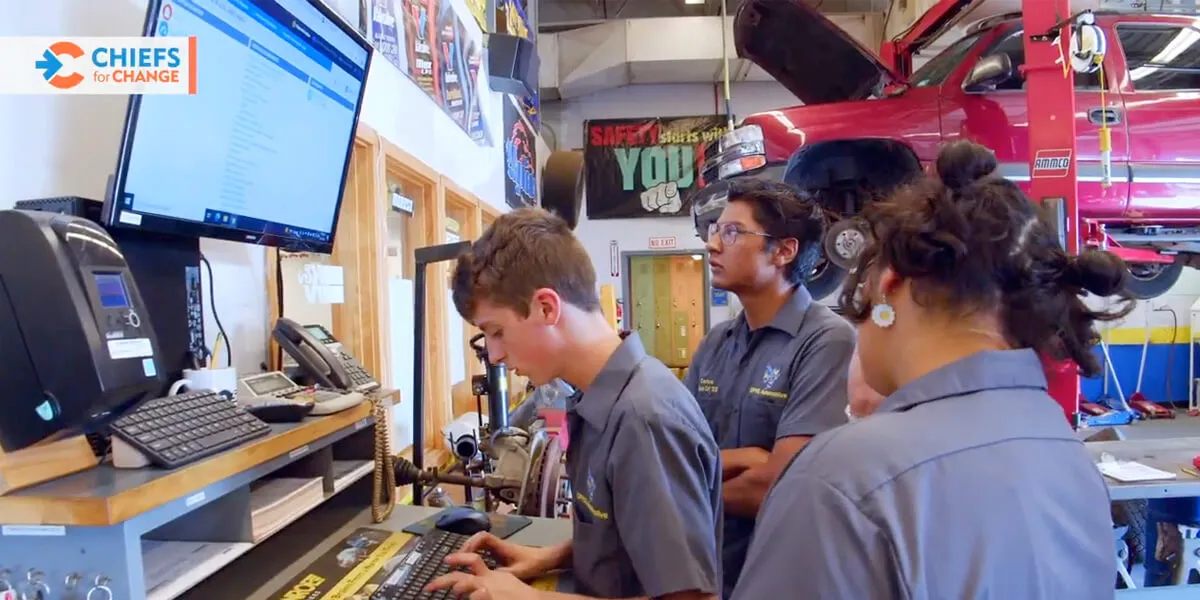 Dear PWCS Families, Employees, and Community,
Perhaps now, more than ever, it is important to remember the powerful impact of kindness. February 12-18 is National Random Acts of Kindness Week, and schools across our division will be spreading kindness through a variety of learning activities. I look forward to the creative and innovative ways our schools spread kindness throughout the week.
February is also Career and Technical Education (CTE) month. CTE programs are critical in preparing our students for employment in fast-growing fields, such as computer programming, engineering, health science, and skilled trades. I invite you to view a video featuring one of our exemplary CTE programs at Osbourn Park High School.
Commitment 1 of our Strategic Plan, Learning and Achievement for All, includes the goal of having at least 1,000 CTE students graduate high school with a minimum of six CTE dual enrollment credits by 2025. We are also proud to feature our CTE programs, teachers, and students, including these recent examples that I am excited to share:
CTE has registered 106 work-based learning partnerships.
Fifteen students are engaging in a paid registered youth apprenticeship with My Secure Kids.
Forty students will be engaged in a paid internship with PWCS, funded by the Advancing Computer Science Education (ACSE) grant.
Ninety students will be attending George Mason University (GMU) for gaming classes.
GMU is hiring 12 student interns to support the gaming classes.
These are just a few examples of our community and business partnerships, as well as the exceptional teaching and learning that happens across PWCS every day.
Our Memorandum of Understanding with the Prince William County Police Department is another critical community collaboration. This agreement provides our schools with School Resource Officers (SROs) who work in partnership with our schools to ensure the safety of our students and staff. In observance of School Resource Officer (SRO) Appreciation Day, February 15, PWCS would like to acknowledge and thank our devoted SROs for their commitment to our school safety and community well-being.
As a reminder, we are inviting families and community members to attend one of our Safety and Security Briefings to engage in our ongoing discussions about our comprehensive approach to "deter, detect, and defend," including the use of new preventative technology. All scheduled community events will begin at 7 p.m. and locations are as follows:
February 22 - Gainesville High School (13150 University Blvd., Gainesville, VA 20155)
February 27 - Freedom High School (15201 Neabsco Mills Rd., Woodbridge, VA 22191)
February 28 - Woodbridge High School (3001 Old Bridge Rd., Woodbridge, VA 22192)
March 2 - Zoom Webinar (please register in advance for this webinar.)
We hope to see and hear from you at one of these events. I wish you and your family a restful weekend.
Sincerely,


LaTanya D. McDade, Ed.D.
Superintendent
Prince William County Public Schools