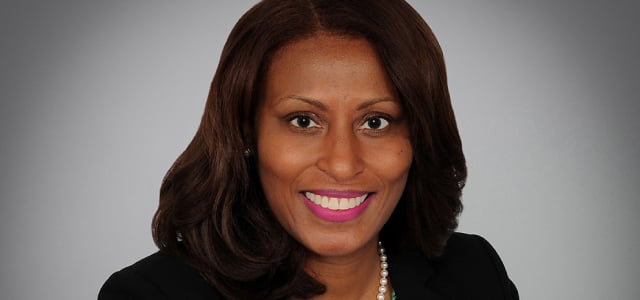 Dear PWCS Families, Employees, and Community,
Recently, I shared the steps PWCS is taking in response to the discouraging nationwide trend regarding gun violence. Current advances in security screening technology allow for non-evasive weapon detection and can accommodate a high volume of individuals. In addition to our current safety measures, PWCS is considering the addition of advanced security screening technology in our schools as early as the 2023-24 school year.
We are inviting families and community members to attend one of our Safety and Security Briefings to engage in our ongoing discussions about our comprehensive approach to "deter, detect, and defend," including the use of this new preventative technology. All scheduled community events will begin at 7 p.m. and locations are as follows:
February 22 - Gainesville High School (13150 University Blvd, Gainesville, VA 20155)
February 27 - Freedom High School (15201 Neabsco Mills Rd, Woodbridge, VA 22191)
February 28 - Woodbridge High School (3001 Old Bridge Rd, Woodbridge, VA 22192)
March 2 - Zoom Webinar (please register in advance for this webinar.)
On Wednesday evening, I shared the proposed PWCS Fiscal Year (FY) 2024 Budget with our School Board and stakeholders. This is the budget that will fund our schools starting July 2023 through June 2024. Like last year, we diligently maintained our promise to prioritize investments aligned with PWCS Vision 2025 Launching Thriving Futures.
I am thrilled to share that the FY 2024 Superintendent's Proposed Budget maintains the additional safety and security personnel, and many other positions, originally funded by the American Rescue Plan Act (ARPA), to meet the growing needs of our students, staff, and community. Furthermore, this budget provides teachers and staff an average 5% employee pay increase, which accounts for a cost-of-living adjustment and a full step increase.
Additionally, the state provided partial funding for a 1% one-time bonus, only for positions funded in the Virginia Standards of Quality (SOQ), with the remaining portion of the 1% bonus funded by local funds. Due to the limitations of the state funding provided, this bonus is not funded for all employees. As the budget takes further shape in the coming weeks, we will share more details about the positions that may receive this bonus.
On February 6, the School Board will hold a public meeting on the FY 2024 Proposed Budget and CIP. An official public hearing on the FY 2024 Budget will take place on February 15, with a final School Board work session to be conducted on March 8. Upon approval, the School Board will submit the FY 2024 Budget/CIP to the Prince William County Board of County Supervisors. Additional information on the FY 2024 CIP and Budget may be found on our website.
Also on Wednesday night, the School Board recognized the amazing student speakers from the annual Martin Luther King Jr. Youth Oratorical Competition and Program. I cannot think of a better way to celebrate the beginning of Black History Month than with the powerful voices of the future arguing for equality, equity, and inclusion. Throughout February, be sure to look for features from PWCS as we celebrate the monumental achievements and rich heritage of African Americans.
In closing, I want to acknowledge two important contributors to our Commitment 2: Positive Climate and Culture. First, February 6-10 is National School Counseling Week. Thank you to all our school counselors, whose compassionate and hard work ensure the wellness needs of our students are being met. Second, February 8 is School Crossing Guard Appreciation Day. Thank you so much for protecting our students, families, and staff safely and securely on their journey to and from school. PWCS thanks these dedicated groups for providing students and staff with a feeling of care and a strong sense of belonging.
Sincerely,

LaTanya D. McDade, Ed.D.
Superintendent
Prince William County Public Schools