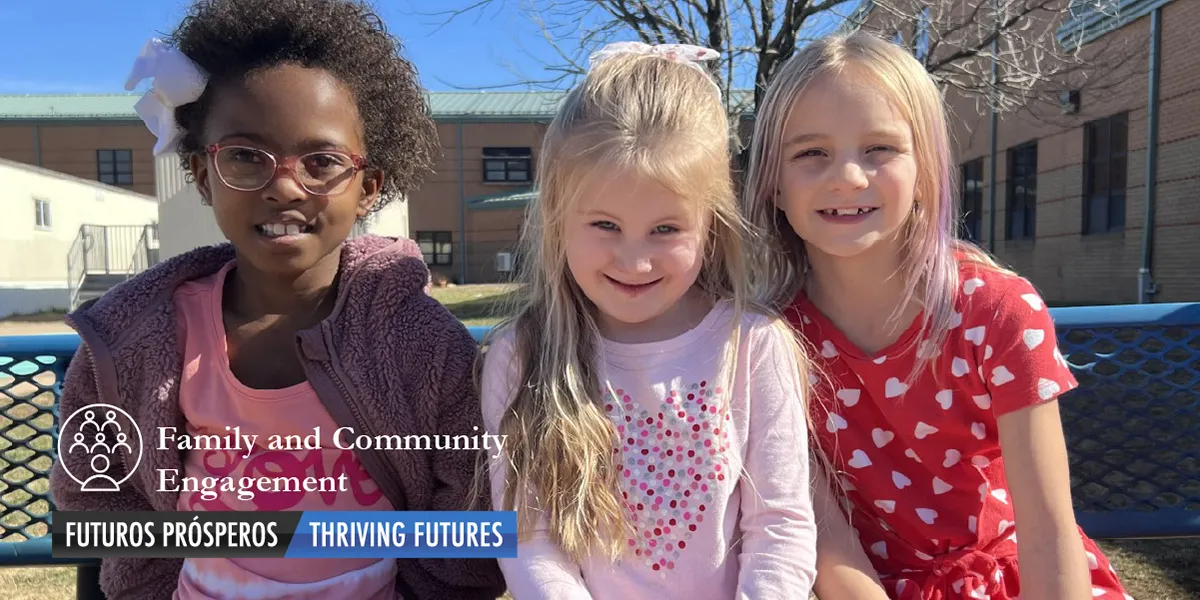 It's not every day you meet someone with a "special heart." In the Bristow Run Elementary School community, students, Delaney Clements, second grade, Kennedy Shivers, third grade, and Aubrey Spiess, kindergarten, serve as an inspiration to others, sharing their stories of being born with a heart defect, or "special heart," as Aubrey calls it.
In addition to learning about compassion and strength in the face of challenge, all students at Bristow Run Elementary learn a multitude of other important heart-related essentials. During the month of February, which is also American Heart Month, physical education (PE) teacher, Amie Francis, teaches students about the functions of the heart, the importance of good nutrition, and the benefits of physical activity in her classes.
"All three of the girls are rock stars in their classmates' eyes," shared Francis, about Kennedy, Aubrey and Delaney. "They are all open about their hearts and happy to share their story with anyone. We appreciate all of the hard work and dedication to raising funds for a good cause."
At Bristow Run Elementary, students and staff supported these special members of their school community by participating in the American Heart Association's Kids Heart Challenge. Francis coordinated this year's heart challenge event, raising $16,632.75, currently, one of the highest amounts raised in PWCS and the state.
Aubrey's mother, Ashley Spiess, shared a little about Aubrey's story, stating that Aubrey required open heart surgery immediately after being born and spent approximately three months at Children's Hospital recovering. Aubrey also suffered many challenges and setbacks. She had a second open heart surgery in February of 2021 and gets stronger each day. Aubrey's mom also expressed her appreciation for the generosity of the school's fundraising efforts.
"I am so thankful for the fundraising opportunities at my daughter's school that help make her feel included, confident, and recognize her and many other amazing heart heroes. Learning about congenital heart disease, and about other kids just like my daughter, who have many scars, many appointments, and many battles to face, has helped her tenacity and confidence shine."
Aubrey, who has helped raise money for many Children's Hospital health walks, was thrilled when she learned she could raise money through her school and shared, "I want to help raise money to help kids just like me with special hearts."
Through the lessons about the heart, exposure to heart-related issues and support efforts, and ensuring the members of their own school community feel empowered and have a sense of belonging, the Bristow Run school community truly made the most of American Hearth Month.