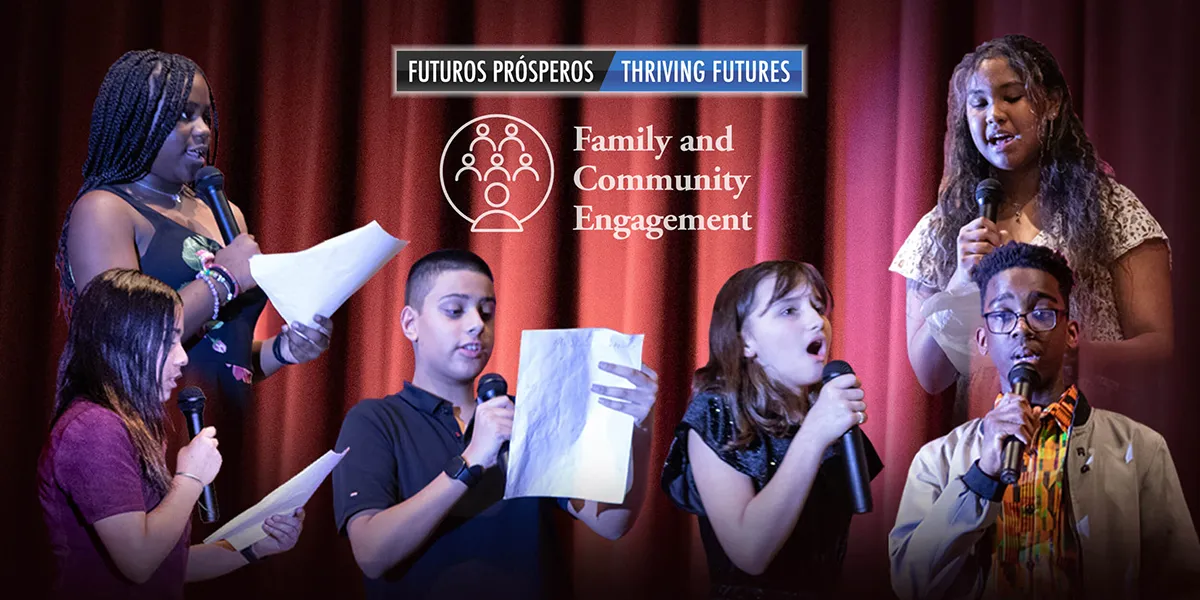 Student work was on display for families and friends to view during an opening reception at Marsteller Middle School. Exhibits included a periodic table of Black history, products introduced to society by Black entrepreneurs, and student renderings recognizing notable Black figures in history. When it was time for the main event, families were guided to the cafeteria, where refreshments and plenty of good seating were available.
Lindsay Boulden, sixth grade math and language arts teacher and organizer of the Black history themed event, welcomed the capacity crowd, before introducing Kim Miller, the first African American Poet Laureate Emerita for Prince William County, Manassas, and Manassas City. The evening's special guest mesmerized the audience with her interactive style, while delivering motivational poetry that set the stage for those who would follow.
Student performances were kicked off by Ayannah Sanchez, with her rendition of "Primer for Blacks," a poem about unity by Gwendolyn Brooks. Yaw Ampratwum followed with "How Great Thou Art," a hymn written by Carl Boberg, and "Still I Rise," a poem about self-respect and confidence by Maya Angelou delivered by Garbrielle "Gaby" Donaway.
"I learned about the hardships Black people endured and how they overcame them. This experience meant a lot to me because we were able to show Black history in a fun way," said Donaway.
Miller returned to the stage with a motivational poem encouraging the audience to be proud of who they are and pursue their dreams no matter what others might think. Student Emari Whitehead overcame stage fright, delivering a perfect reading of the Maya Angelou poem "Phenomenal Woman," followed by Chase Rovira reading "Soul Train," a poem by Allison Joseph celebrating the joy of seeing people of color on television.
"I learned that it is ok to be yourself in a phenomenal way. I learned so much about what Black people faced just for being Black," added Whitehead.
"This experience was truly amazing because it really was a student-led showcase. Our students selected their own poetry, songs, and even decided on what activities would be included during the event. The greatest accomplishment was the celebration of black joy and the desire that all of our students had to learn and to know more about black culture, community, and history," said Boulden.
The audience rose to their feet, clapping in sync when Marin Kutner launched into Aretha Franklin's version of "Respect," an anthem of female empowerment. All of the students who helped make the evening a success joined Kutner on stage to sing and sway to the timeless message. The applause extended well beyond the last note of the song, a fitting curtain call for a job well done.