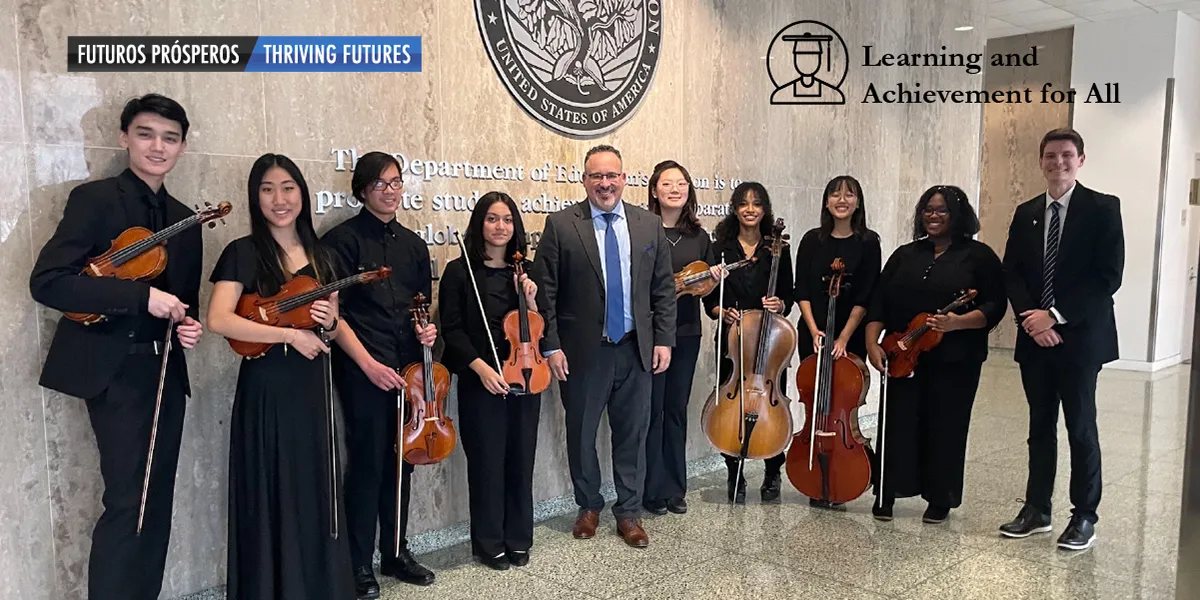 Thanks to an invitation from ​the Office of the Secretary of Education, eight student members of the Osbourn Park High School Chamber Orchestra performed at an event held at the Department of Education in Washington, D.C. The event, sponsored by U.S. Secretary of Education Dr. Miguel Cardona, was held for Department of Education officials and staff.
In addition to reaching an appreciative audience of education officials who rarely have such an opportunity, the performance offered a unique level of engagement, permitting the students to make connections with leaders of the nation's educational system and demonstrate one of the positive benefits of the broad, thriving high school experience.
Following the performance, Secretary Cardona spoke with the students and commended them on their successful performance. He encouraged the students to continue their participation in the performing arts and emphasized the important role music plays in education.
"I think this was a wonderful opportunity from the Department of Education to allow students to showcase the music programs of schools," shared Jessica Zhou, a senior at Osbourn Park High School. "Everyone there was very glad to have us, and I am grateful to have been given the chance to show them the hard work that we put into learning music."