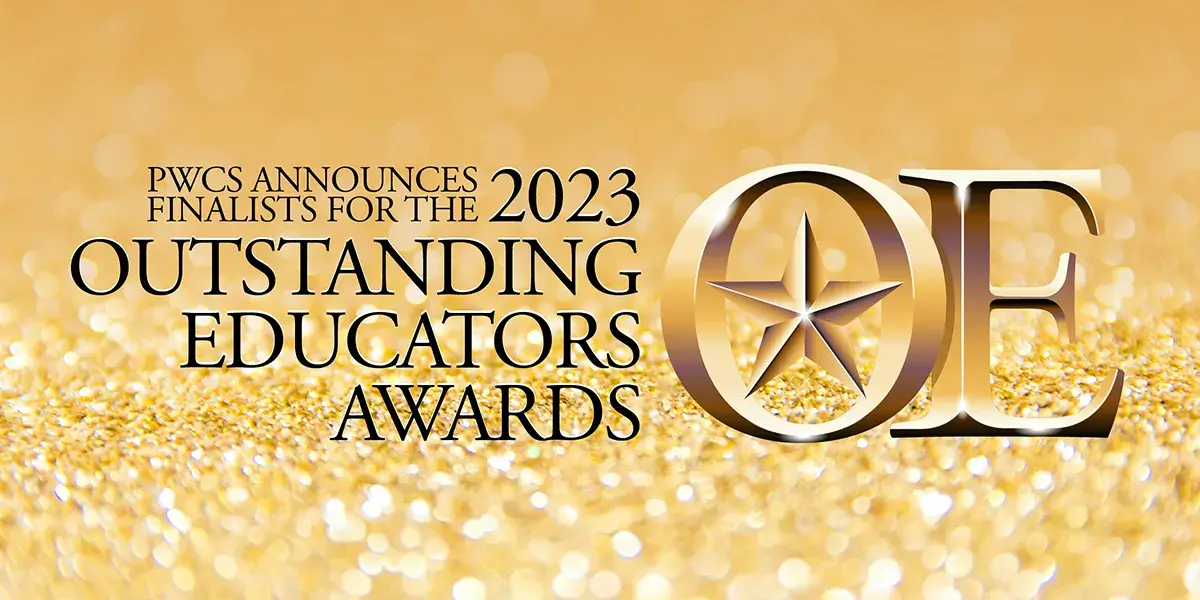 To cultivate an empowering, supporting, and engaging environment with a strong sense of belonging, Prince William County Public Schools will recognize academic excellence in the workplace at the annual Outstanding Educators ceremony on Wednesday, May 10 at the Hylton Performing Arts Center. During the ceremony, winners will be announced in the categories of Teacher of the Year, Novice Teacher of the Year, and Principal of the Year.
This event will also include the recognition of the finalists for these awards, educators who received or renewed their National Board Certification, and outstanding mentors and lead mentors.
The event will be streamed live on PWCS Facebook and PWCS YouTube, as well as available to view on demand on PWCS Facebook and PWCS YouTube at a later date.
Congratulations to these exemplary educators and administrators.
Teacher of the Year Finalists
Colleen Bagonyi, Bristow Run Elementary School
Laura Cherry, Ashland Elementary School
Jessica Doiron, Freedom High School
Charlotte Frame, Patriot High School
Casie Gast, Penn Elementary School
Clare Gillespie, Charles J. Colgan Sr. High School
Laura Kerbaugh, Pattie Elementary School
Therese Miller, Unity Reed High School
Melissa Morse, Gainesville High School
Wista Rector, Battlefield High School
Joel Shapiro, Woodbridge High School
Sherece Stewart, Kerrydale Elementary School
Novice Teacher of the Year Finalists
Stephanie Aspinwall, Gar-Field High School
Lori Berryman, Ashland Elementary School
Jonelle Brown, Osbourn Park High School
Mallory Donaghue, Rockledge Elementary School
Abril Harris-Roa, Penn Elementary School
Briana Jimenez, Woodbridge Middle School
Michael Kim, C.D. Hylton High School
Jessica Lawson, Pennington Traditional School
Morgan McCole, Occoquan Elementary School
Megan Putsch, Tyler Elementary School
Emily Sayer, Unity Braxton Middle School
Principal of the Year Finalists
Kathryn Forgas, Coles Elementary School
Amanda Johnson, Pennington Traditional School
Lisamarie Kane, Osbourn Park High School
RJ Lucciotti, Pattie Elementary School
Joseph Murgo, Potomac Shores Middle School
Alyse Zeffiro, Kerrydale Elementary School