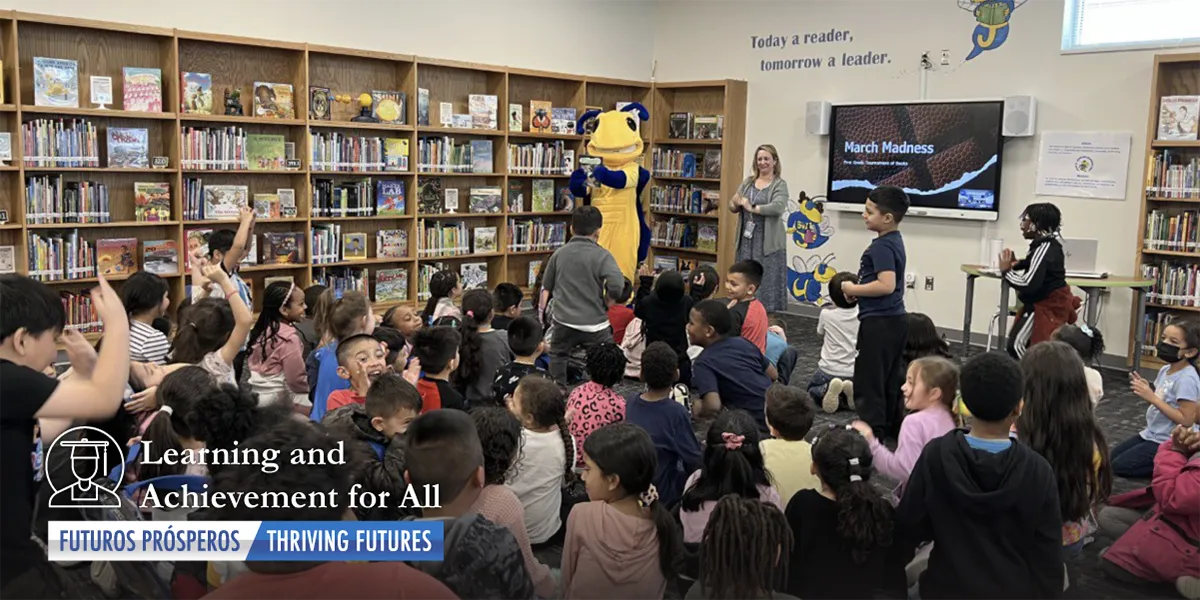 Tremors of electricity sizzled the atmosphere in the library at John D. Jenkins Elementary School, as first graders weighed in between two titans of children's literature. At the pinnacle of the mountaintop of discarded dust jackets, only two books remained, "Read the book, Lemmings!" by Ame Dykman and "Are You a Cheeseburger?" by Monica Arnaldo.
Throughout March, Jenkins Elementary held its second March Madness tournament, trading in hoops for books.
First grade students populated the bracket sheet with their "Elite Eight" of favorite books with hopeful championship winners.
First grade teachers and Jackie Youngblood, librarian at Jenkins, wanted a way to engage first graders in the excitement of reading. After discussions with other PWCS elementary schools, the concept of March Madness caught fever.
"This has first graders excited to visit the library often to find similar books to read or authors that they enjoyed during March Madness," said Youngblood.
During the madness, first grade teachers read two books that were competing in the bracket. After the books were shared, each student sent in their vote for which book won. Once the votes were cast, Youngblood updated the brackets.
A bulletin board hung in the first-grade hallway that kept track of the developing bracket. Students walked by like sports pundits in a buzz about which books were advancing, whether they agreed with the results, and speculated on the next match results.
Zamyr, first grader at Jenkins exclaimed, "We love voting for books!" A sentiment shared by the screaming and cheering crowd gathered in the library for the final show down.
As the final seconds ticked off the clock, the first graders were in full frenzy. At the buzzer, "Are You a Cheeseburger?" completed the Cinderella story and received the championship title from the beloved Jenkins' mascot, Buzz, hoisting it high in the air for all to see.
Congratulations to "Are You a Cheeseburger?" and to all the first-grade students at Jenkins for celebrating the real prize: literacy!