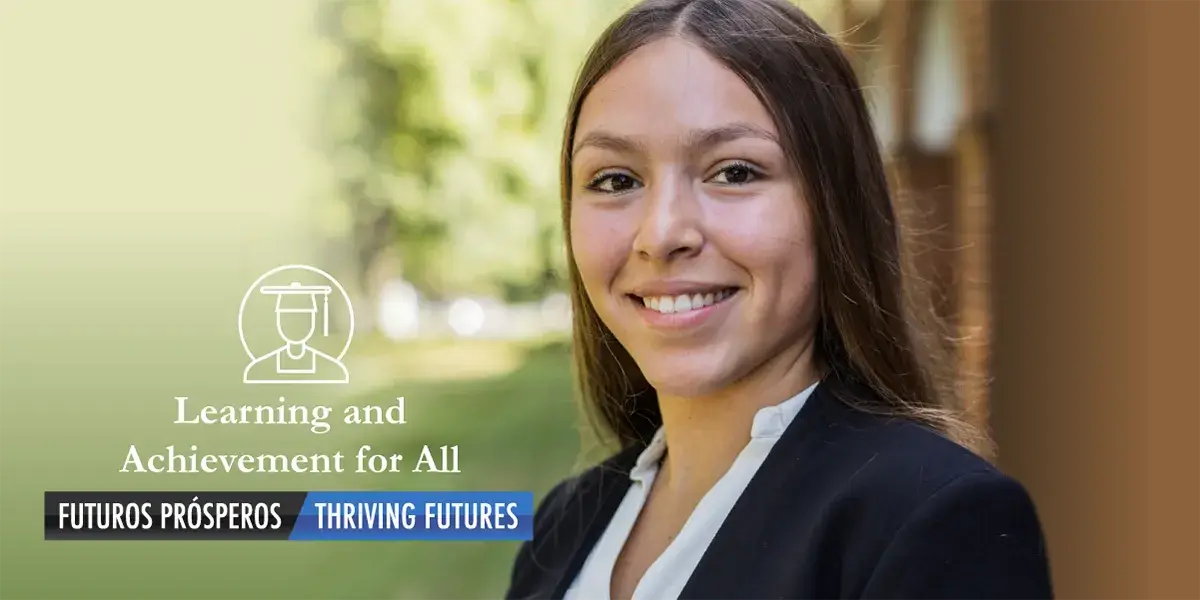 The University of Virginia's (UVA) governing body has selected Lillian Rojas, Patriot High School 2020 graduate, as the next student member for the UVA Board of Visitors (BOV).
"Being selected for this role is a great honor to be entrusted with. It is a privilege to be able to meet with and represent my peers in an effort to make this University [UVA] better for us all," shared Rojas.
When asked why it is so important for students to know and understand self-governance, Rojas had an eloquent response, "Student self-governance is a core aspect of the UVA experience and makes UVA unique. It allows students to take charge and shape their own experience. It is important for students to know and understand so that we can come together as a community and create a better UVA that represents our current needs and goals."
Rojas elaborated that opportunities like this help to reinforce the importance to students, "...By showing the power of students. My role is able to directly impose the student opinion into top university decisions. It reinforces the notion that students shape the University [UVA] and take up the direct responsibilities needed to create change."
Rojas is on the path to double major in public policy and leadership and religious studies at UVA's Frank Batten School of Leadership and Public Policy. Rojas has an enterprising spirit, pursuing an education in public policy while taking an active role in student self-governance outside of the classroom. She uses the soft skills she has gained through life, participating in political discussions with her family, her past employment in high school at a local Burger King, and founding the Young Democrats club at Patriot High, to seek an open dialogue with her peers with different opinions.
From her days at Patriot, Rojas shared, "I started the [Young Democrats] club at the beginning of my junior year with a group of friends. It taught me the importance of taking initiative and communicating effectively to achieve your goals. I would like to thank my 11th grade [English] teacher Ms. Ortiz for encouraging me to challenge my own perspective and seek out advice from others."
As part of her accomplishments, in 2021, Rojas was elected to represent the College of Arts and Sciences, UVA's largest school, as the Chair of External Affairs, and most recently, as the Chair of the Representative Body for the 2022-23 term.
Rojas displays great characteristics of a PWCS graduate, such as being innovative, resilient, and a global collaborator. She has sought to look at the problems students face on a daily basis and acted on her desire to represent the student body, a role she takes seriously.
When asked what advice she would give to a PWCS student interested in student leadership roles, Rojas gave a thoughtful response, "I would encourage them to not be afraid to put themselves out there and to not let the idea of failure set them back. These roles are not easy and can lead to you being the subject of criticism at times. Stay true to yourself and learn from your mistakes. Most importantly, push your own opinion to the side and ensure that you are being a true representative of the student body without bringing in any biases. Always have the greater good in mind."
Rojas will succeed the current BOV student member on June 1 of this year.