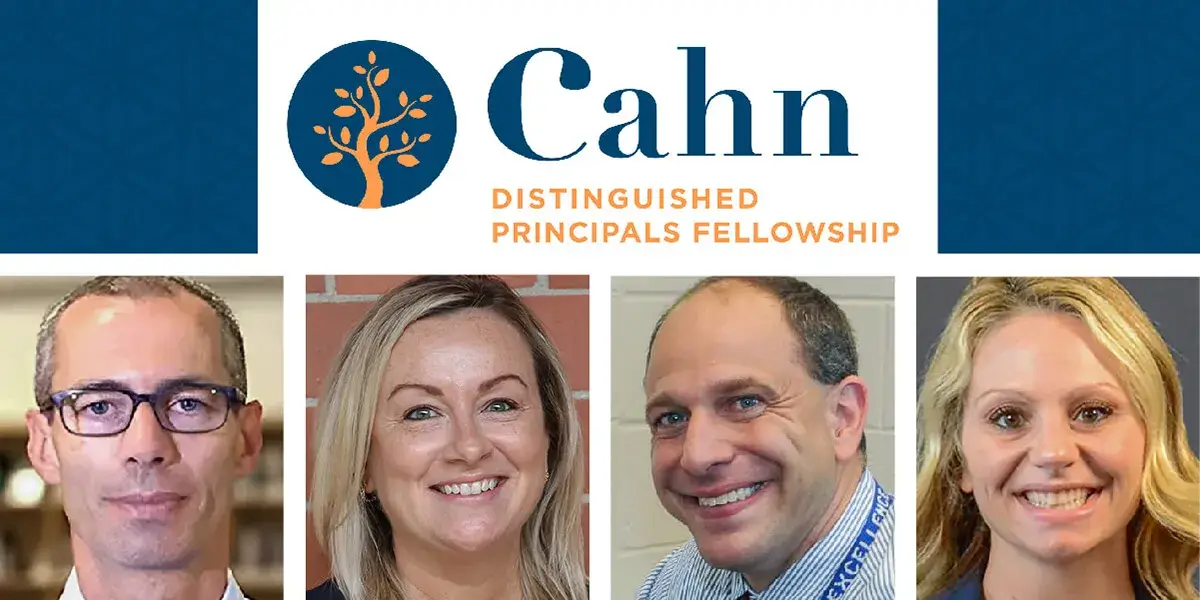 PWCS is pleased to announce four principals, Neil Beech, Mark Marinoble, Marisa Miranda, and Alyse Zeffiro, were selected to take part in the Cahn Distinguished Principals Fellowship for 2023-24. Because this is the first year PWCS has participated in the Cahn Fellows program, these four outstanding principals represent the inaugural cohort for PWCS. The principals are four of just 65 principals chosen nationwide to be a part of the 2023-24 cohort.
The Cahn Fellows program recognizes and supports excellence in education, supporting strong school leaders in order to improve education for students. The fellowship provides outstanding principals with opportunities to flourish professionally, intellectually, and personally. The Cahn Fellows mission believes school leadership has a great impact on student outcome, and investing in principals increases retention and aspiring future leaders.
As a Cahn fellow, each principal will participate in a one-year program focusing on authentic challenges and measurable results within the Cahn Professional Development Model that allows Fellows and their Allies* to more readily apply academic research to practice and take an active approach to their learning.
Fellows and their Allies will set qualitative and quantitative benchmarks to help them measure their progress against their stated challenge throughout the school year and will submit self-reflections at key points during the year. To successfully complete the program, Fellows and Allies present their findings at the Cahn Annual Leadership Conference as well as submit a final narrative report detailing their yearlong work.
To be eligible for the Cahn Fellows program, candidates must be nominated by the school division's supervisory administrators, as well as completing five years as a principal. The candidate must display demonstrated success in each of the following areas:
Personal commitment to providing an excellent education to all public-school students.
Evidence of effective leadership as demonstrated by growth or consistently high levels of student achievement at their school.
Strong leadership qualities, including intellectual curiosity, resourcefulness, collaboration skills, mentoring skills, creativity, and self-awareness.
History of professional accomplishments and contributions to the field of education and/or district/network.
Eligible nominees must complete an application. Finalists for the award receive a site visit by Cahn leadership, and a final interview between the nominee and Cahn senior program director is conducted before the winners are selected.
*Allies are selected by the principal to participate with them in this program. This is a person who has leadership potential.
Following are profiles on each PWCS principal selected.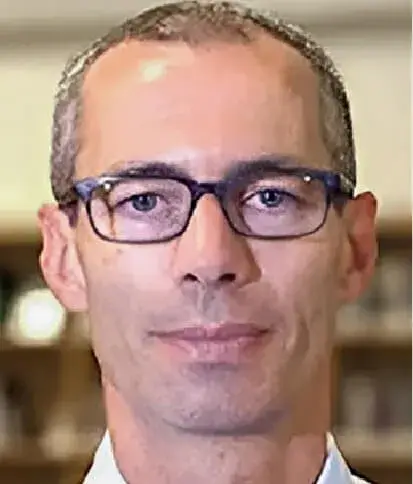 Neil Beech, principal of Gainesville High School, has over 22 years of experience as an educator and is passionate about furthering his impact on his school and professional communities.
One of his recommenders for the Cahn Fellows program had the following praise for Beech, "Principal Beech is committed to quality instruction, high levels of student learning and strong instructional leadership across the administrative team. I am confident that Mr. Beech would be a committed and collaborative participant in the Cahn Principals Fellowship Program. He will share his learnings with his school and across the secondary level. Mr. Beech is a respected instructional leader."
Beech began his career as a biology teacher at Brentsville District High School in 2001. During this time, he taught biology for students in grades 9-12 and achieved a 100% pass rate on the Biology SOL for the 2003-05 school years. Afterward, he accepted the role of Cambridge and testing coordinator at Brentsville District High. From there, he went on to become an assistant principal at Osbourn Park High School and he positively impacted learning through the supervision and evaluation of several departments. After three years, he became principal at the school.
During his time as principal at Osbourn Park High, Beech was awarded a $25,000 Milken Educator Award for his work, which included increasing participation in AP programs. He also increased SAT and ACT opportunities while supporting a 17-point SAT increase and 3-point ACT increase.
Under his leadership, he smoothly opened a new high school, Gainesville High, during the COVID pandemic. At Gainesville, he partnered with Equal Opportunity Schools to increase students' access and success in advanced coursework. His faculty and staff satisfaction of 89% and student satisfaction at 81%, were both higher than the division average.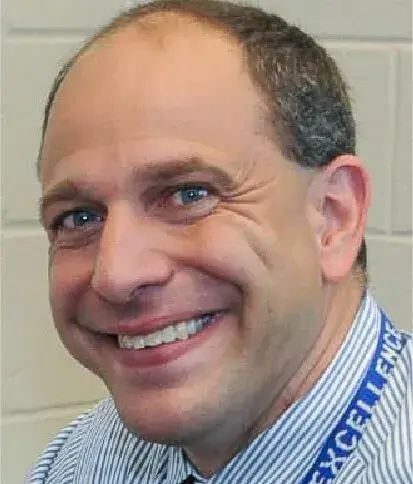 Dr. Mark Marinoble, principal of Cedar Point Elementary School, began his career as an educator teaching in Fauquier County Public Schools at Pearson Elementary School in 1995. From the beginning, he believed in developing differentiated instruction to meet individualized student needs.
Marinoble was highly recommended for the Cahn Fellowship, with one of his recommenders stating, "Dr. Marinoble positively impacts aspiring school leaders as a professor at James Madison University. His principal experience coupled with his respect for research-based practices has prepared him to teach 'School Law' to graduate students in the education profession. Dr. Marinoble's passion and expertise for 'School Law' are essential to the success of prospective school leaders. I support Dr. Marinoble's pursuit of the prestigious and highly regarded Cahn Fellowship Program. His commitment will certainly add value to the opportunity to build leadership capacity with leaders across the United States."
Marinoble joined PWCS in March 2002 as a teacher at Yorkshire Elementary School. From there, he became an assistant principal at Vaughan Elementary School and served as the special education coordinator. In 2004, he accepted a position as principal at Triangle Elementary School. During his nine years as principal, he significantly closed the achievement gap for all subgroups of students.
Marinoble became principal of Cedar Point Elementary in 2013. As principal, he launched TECH Lab (an Inspired by Qualcomm Thinkabit lab) at Cedar Point to get students involved in technology projects such as coding. In addition, Marinoble implemented a strong mentorship program at the school to increase student social and emotional wellness. He designed the "Hall of Champions" service and recognition program to develop student leaders. Cedar Point uses a "Schoolwide Champion Pyramid" to promote positive student behavior.
Outside of school, Marinoble's accomplishments continue, which include the mentorship of new principals, and sharing his years of experience and knowledge with the newest members of the profession. He also serves as an adjunct professor for James Madison University and applies historical leadership theories to daily school experiences.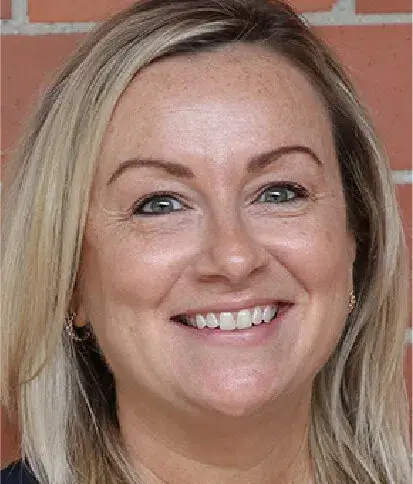 Marisa Miranda, principal of Glenkirk Elementary School, has over 19 years of experience in the field of education. Miranda is a dynamic leader that is student-focused and possesses dynamic communication skills.
Recommendations submitted for Miranda spoke highly of her multiple qualities that make her an example of what a school leader entails. "Marisa Miranda is a knowledgeable and accountable leader, a dedicated mentor, and talented educator. She has a passion for equity in educational excellence that is unrelenting. Marisa has an inquisitive mind with an appetite for thinking and reflection. She appreciates opportunities to see the big picture, challenges to navigate through and ownership to set the direction. Ms. Miranda's depth of knowledge and understanding of instructional leadership, enthusiasm for new learning opportunities, and sense of urgency to improve life outcomes for all children through high quality education make her the ideal candidate for the Cahn Distinguished Principals Fellowship."
Upon her graduation from the University of Maryland-University College in Heidelberg, Germany, Miranda began her education career as a first-grade teacher at Darmstadt Elementary American School in Darmstadt, Germany. She continued her teaching career in the United States and became an assistant principal of Dumfries Elementary school in 2014. She worked hard to build and maintain relationships with students, parents, school volunteers, and the community to create a positive and productive environment for teaching and learning at her school.
In 2017, Miranda became principal at Glenkirk Elementary School, and over the course of the last six years, made it a place where students and staff can collaborate and find new and innovative ways to accomplish all things.
Eager to share her knowledge and experience with others, Miranda has presented at several conferences, with the most recent held virtually in February 2023 for the Reading League Professional Panel on the topic, "Current Practices in Evidence Based Literacy Instruction from the Field."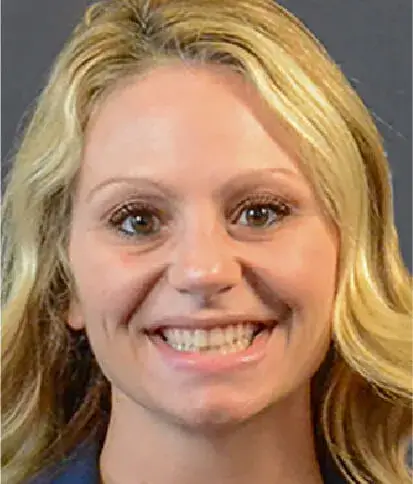 Alyse Zeffiro, principal of Kerrydale Elementary School, possesses over 18 years of experience. She works hard to create and foster a positive school climate and culture in which parents are partners in education through effective and consistent communication processes.
Zeffiro's recommendation for the Cahn Fellows program highlighted the passion she has for academic progress of each student. "Ms. Zeffiro is an exemplary leader who has forged a unique culture at her school. Her keen understanding of best instructional practices, along with her relentless commitment to the learning and achievement of every student, has led to excellent student academic results. As a result of Ms. Zeffiro's excellent leadership and the collaborative efforts of her outstanding team, this year, Kerrydale was recognized as a National [Elementary and Secondary Education Act] (ESEA) (Title I) Distinguished School for closing achievement gaps."
In addition to earning the 2022 ESEA National Title I Distinguished School: Category 2 for effectively closing the achievement gap for student subgroups (English learners, students with disabilities, low socioeconomic, and black), Kerrydale Elementary earned recognition as the first Visible Learning Certified School in Virginia in 2023.
The systems developed and put into action by Zeffiro positively impacted collective teacher efficacy and clarity while building student achievement, yielding the highest Virginia Standards of Learning Assessment scores in nine years in all content areas at Kerrydale.
She enjoys sharing her passion for education and learning with others and does so by presenting at division and national events, conferences, and committees, as well as, by mentoring and supporting new principals in the division. She prides herself on increasing teacher retention through effective use of coaching and development leading to a 90% retention rate.