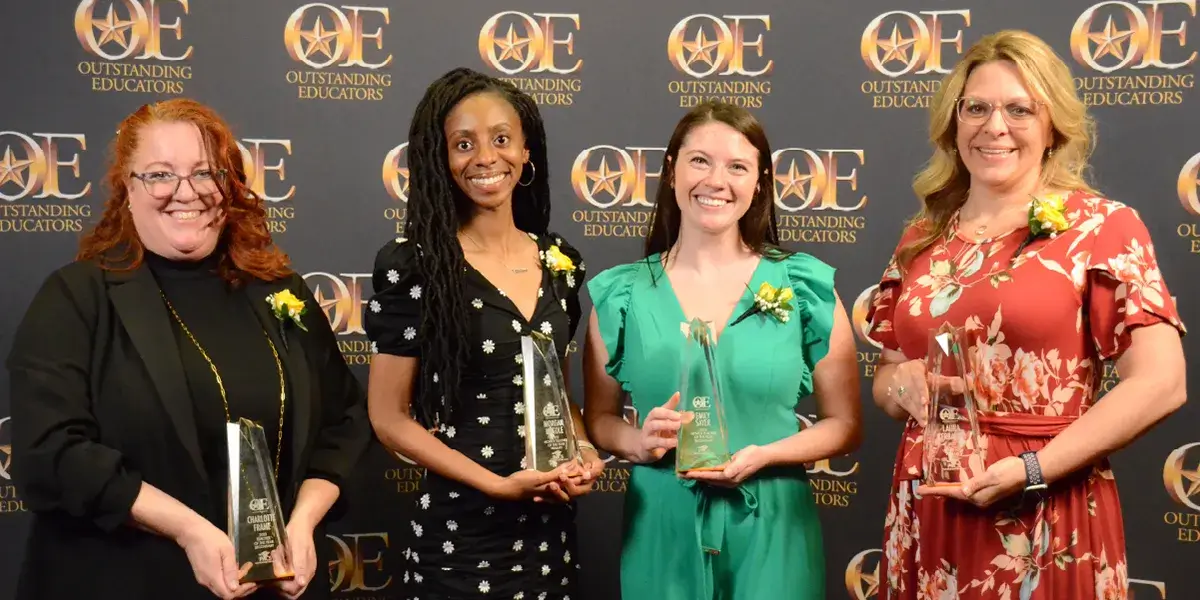 Dear PWCS Families, Employees, and Community,
Thank you to our incredible teachers for your commitment to our vision to see every student graduate on time with the knowledge, skills, and habits of mind necessary to launch a thriving future for themselves and their community. As we conclude Teacher Appreciation Week, I reiterate my deep gratitude for the life-changing work of our teachers in ensuring our students are learning in a positive, rigorous, and safe culture.
Speaking of incredible educators, PWCS honors several dedicated educators through the annual Outstanding Educators Awards program. Earlier this week, I had the pleasure of participating in the ceremony, which recognized educators who received or renewed their National Board Certification, our mentors and lead mentors, and our finalists for the teacher, principal, and novice teacher of the year. Our winners each received a $1,500 award sponsored by PWCS business partner, Apple Federal Credit Union.
Congratulations to our Elementary Novice Teacher of the Year, Morgan McCole from Occoquan Elementary School, and Secondary Novice Teacher of the Year, Emily Sayer from Unity Braxton Middle School. Our Primary Teacher of the Year is Laura Kerbaugh from Pattie Elementary School, and our Secondary Teacher of the Year is Charlotte Frame from Patriot High School. These outstanding teachers represent the extraordinary instruction happening every day in our classrooms that position our students for post-graduation success.
I would also like to congratulate our Primary Principal of the Year, Kathryn Forgas from Coles Elementary School, and Secondary Principal of the Year, Lisamarie Kane from Osbourn Park High School. I appreciate the efforts of our amazing educators in ensuring every PWCS student receives the high-quality education our students deserve. You make us PWCS Proud!
In closing, May is also Better Hearing and Speech Month. I want to recognize the transformative work of our teachers, certified interpreters, and speech language pathologists, who ensure students with hearing and speech impairments are learning and achieving at high levels. I invite you to take a closer look at the wonderful work our speech language pathologists do every day for our students, as just one example of the collective contributions of our extraordinary staff.
I wish all mothers and mother figures a restful and enjoyable Mother's Day weekend.
Sincerely,



LaTanya D. McDade, Ed.D.
Superintendent
Prince William County Public Schools