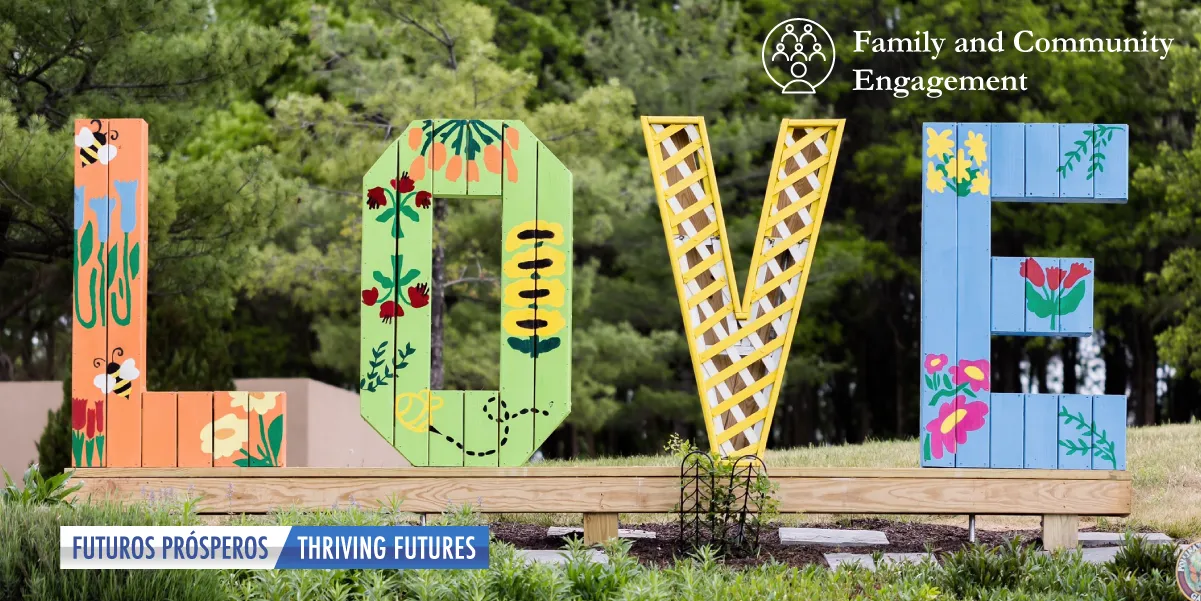 Courtesy of Art Club students from Unity Reed High School, a new LOVE sign has been constructed in Prince William County. It can be seen on the grounds of the Hampton Inn – Manassas, located on Williamson Road.
"It is such an honor to be able to showcase the amazing talents of Unity Reed High School's art club for the whole community and our visitors to see and interact with. We're blessed to have this piece of art on our property," said Jennifer Decker, general manager for Hampton Inn Manassas.
When one of the school's art teachers, Sarah Duval, was approached by Decker, asking if there were students who would be willing to design and create a 4- to 5-foot-tall sign to be placed on the hotel grounds, she saw it as an opportunity for the students to experience a professional commission. Duval and the students got right to work with their new client to plan the project. Senior Giselle Guzman-Cornejo was recruited to design the sign. The Art Club came together on approximately seven different days after school to draw and paint the letters. It took multiple after-school meetings, so the students had to place the letters on the art tables and move them around.
"The students in Art Club voted on a theme for the letters and the design," said Duval. "It was decided that because there was a pollinator garden [on the hotel grounds], flowers and bees would be the best theme design. Since they are made out of wood, the letters are very heavy and awkward to move. The students would laugh and pick their strongest student classmate to help the teachers put the letters on the tables to paint. It was amazing to work with the Hampton Inn in the Manassas community and to showcase the talented artists of Unity Reed High School. Creating an installation of art for a client is a real-world experience that these students were able to have as real working artists. I am so proud of their hard work."
The students put an extra coat of polyurethane on the letters to protect the art from the weather. The Love Sign was installed in the newly created pollinator garden.
"I felt honored to design and be part of this wonderful project," said Guzman-Conejo. "I hope that people can admire and appreciate these beautiful letters."
The Art Club consists of 15-20 students who come after school on a rotating basis or when they are able. The art teachers involved are Sarah Duval, Teresa Duke, Ingrid Galdamez, and Anna Harrick.