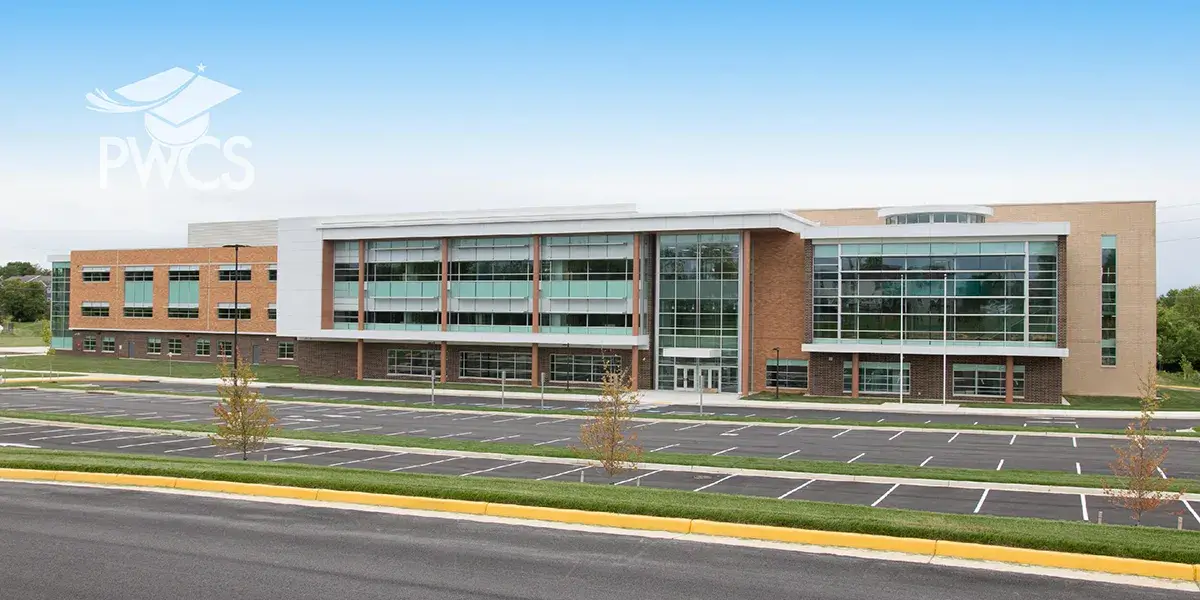 At its meeting on May 3, 2023, the Prince William County School Board unanimously approved the committee recommendation to name the division's newest elementary school "Innovation Elementary School." The new school, which will reduce overcrowding in the Sudley area of Prince William County, is scheduled to open in August 2023 and is located at 11000 Crestwood Drive in Manassas.
The chosen name earned overwhelming community support via survey submissions and phone calls during the naming process.
Brentsville Magisterial District Board member, Adele Jackson, who served on the committee and represents the community in which the new school falls, explained her support of the name Innovation Elementary.
"This school design and usage of space for collaboration and learning, along with the playground design for all learners, regardless of ability to access, is innovative. This is space for innovative leaders, students, and staff," she shared at the Board meeting.
Kelle Stroud, principal of the new school, also shared her excitement for the new name. "We are excited that the School Board has approved our permanent school's name, Innovation Elementary School. Our new school's name embodies the traits of collaboration, creativity, vision, and problem solving. These are all 21st century skills that will be at the forefront of what we do each day to support all students at Innovation Elementary School."
Innovation Elementary is the first three-story elementary school in PWCS. As a LEED-certified building, it provides the framework for a healthy, efficient, carbon and cost-saving green building. The school will be filled with natural light, a makerspace, and media center.
---
La nueva escuela de PWCS se llamará Escuela Primaria Innovation
En la reunión del 3 de mayo de 2023, la Junta Escolar del Condado de Prince William aprobó por unanimidad la recomendación del comité de nombrar a la escuela primaria más nueva de la división "Escuela Primaria Innovation". La nueva escuela, disminuirá el exceso de estudiantes en el área de Sudley del condado de Prince William, está programada para abrir en agosto del 2023 y está ubicada en 11000 Crestwood Drive en Manassas.
El nombre elegido obtuvo un gran apoyo por parte de la comunidad a través de las encuestas y llamadas telefónicas realizadas durante el proceso de selección.
Adele Jackson, miembro de la Junta del Distrito Magisterial de Brentsville, quien participó en el comité y representa a la comunidad en la que se encuentra ubicada la nueva escuela, manifestó su apoyo al nombre de la Escuela Primaria Innovation.
"El diseño de esta escuela y el uso del espacio para la formación y el aprendizaje, junto con el diseño del patio de recreo para todos los estudiantes, independientemente de su capacidad de acceso, es innovador. Este es un espacio para líderes innovadores, estudiantes y personal", compartió en la reunión de la Junta.
Kelle Stroud, directora de la nueva escuela, también compartió su entusiasmo por el nuevo nombre. "Nos entusiasma que la Junta Escolar haya aprobado el nombre de nuestra escuela de forma permanente, Escuela Primaria Innovation. El nombre de nuestra escuela representa los rasgos de formación, colaboración, creatividad, visión y resolución de problemas. Todas estas son las habilidades del siglo 21 que estarán a la vanguardia de lo que hacemos cada día para apoyar a todos los estudiantes en la Escuela Primaria de Innovation."
La Escuela Primaria Innovation es la primera escuela primaria de tres pisos en PWCS. Un edificio certificado como edificio eficiente (LEED por sus siglas en inglés), proporciona el marco para un edificio ecológico salubre, eficiente, que ahorra carbono y costos. La escuela estará llena de luz natural, un espacio para los artistas y un centro multimedia.